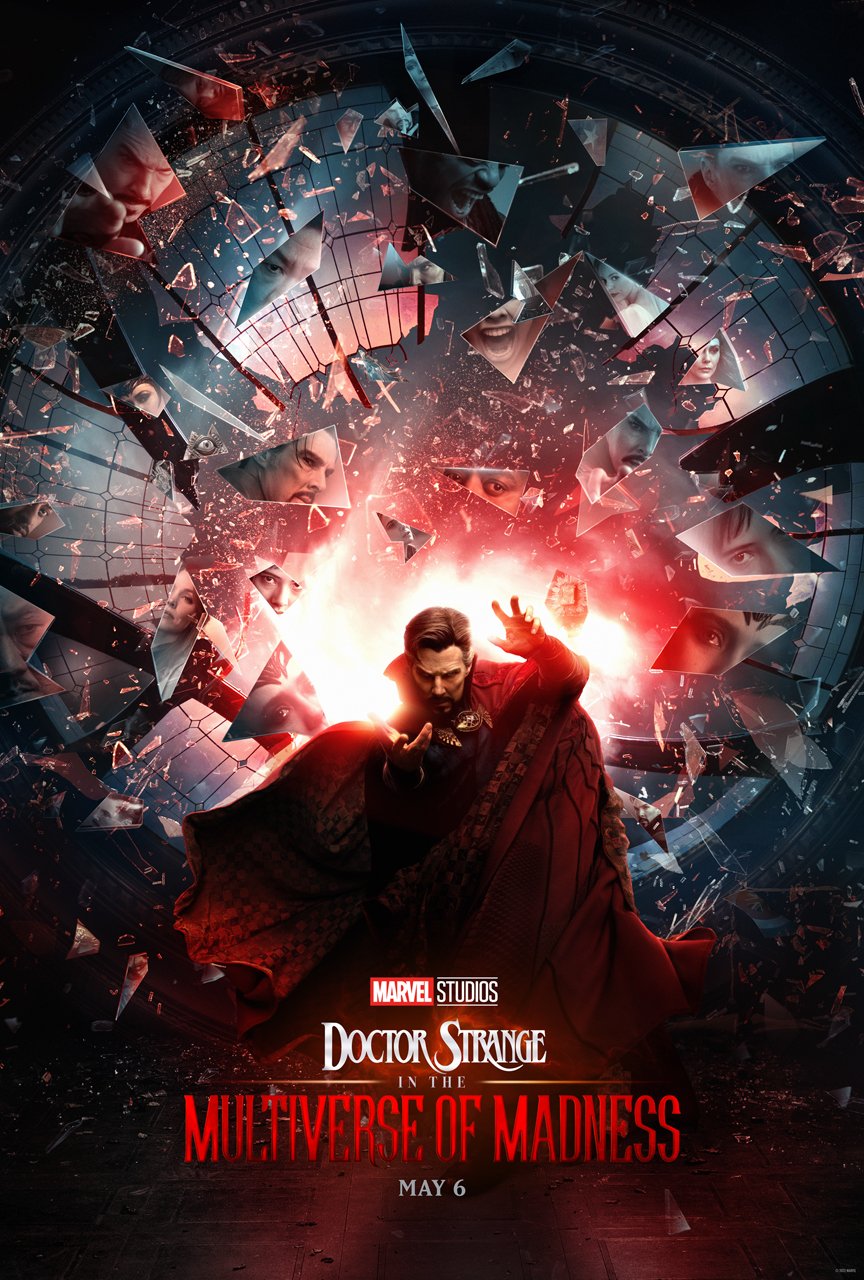 Doctor Strange in the Multiverse of Madness (2022)
Directed by Sam Raimi
Have we ever seen a MCU superhuman more instantly likeable, interesting, and sympathetic than the protagonist in "Doctor Strange in the Multiverse of Madness"? I don't mean the titular hero, either. I mean America Chavez (Xochitl Gomez), the multiverse-traveling teenaged girl Stephen Strange (Benedict Cumberbatch) helps to protect from evil-doers who want her powers for themselves. Chavez can't control when she travels across dimensions, or to which one she travels, but by dumb luck (or fate) she winds up in ours and meets a Doctor Strange who differs from the version she has met before. With the help of Wong (Benedict Wong), Strange will try to protect Chavez from a power unlike either of them has faced before.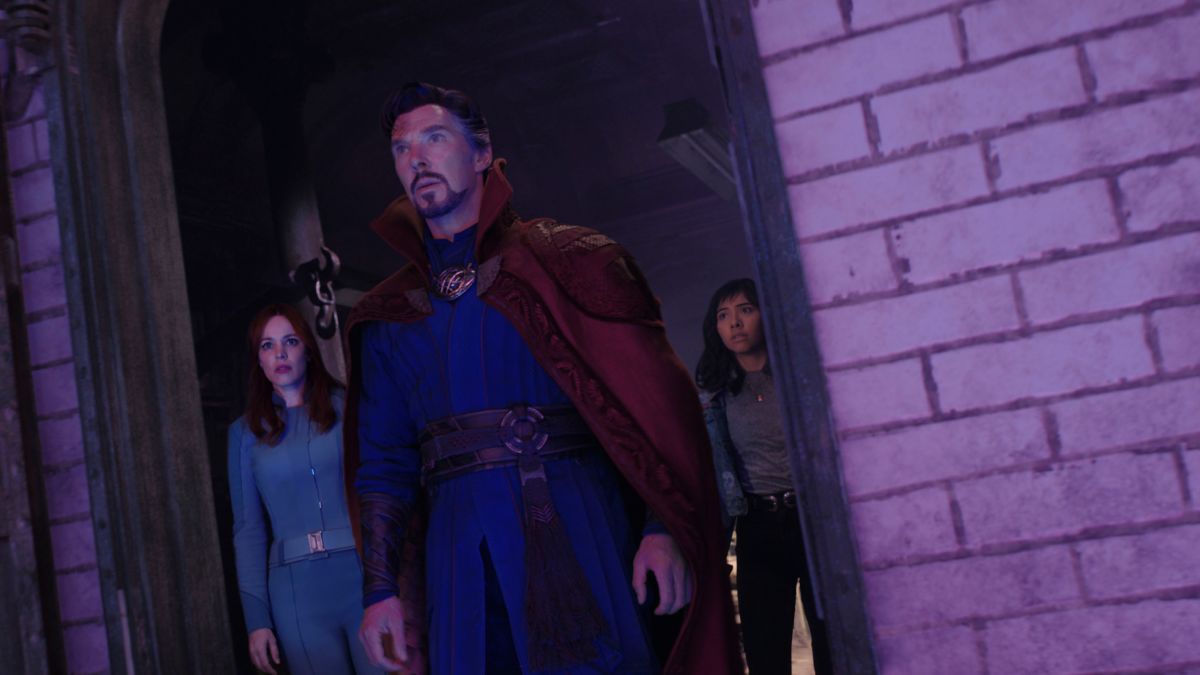 America Chavez was introduced in comic books in 2011, eventually taking on the superhero moniker "Miss America." But the version we see in "Multiverse of Madness" differs slightly, at least with regards to her origin story. Either way, Chavez is a refreshing addition to the MCU. She's young, progressive (in the movie, she wears a rainbow flag pin in honor of her two moms, and in the comics she's queer herself), and new to audiences. Xochitl Gomez had never before appeared in a movie that had a theatrical release. Now she's starring in one that collected more than $27 million on its opening day. That's great for her and it's great for us. While America Chavez plays a pivotal role in the film, it's still all about Doctor Strange. On the occasion of his ex-flame's (Rachel McAdams) wedding, Strange ponders whether he was right to let go of love in favor of life as a superhero. More than ever, Strange seems cold and distant throughout the movie. I guess he's also been a bit clinical, but for whatever reason it bothered me a bit this time. It makes Benedict Cumberbatch appear ever-so-slightly uncomfortable and stiff in the role. But then, that also fits with the tone of the movie. Sam Raimi, a director whose path has crisscrossed from horror ("The Evil Dead") to superhero ("Spider-Man") back to horror ("Drag Me to Hell"), now combines the two to create the scariest Marvel movie ever. There are more jump scares than I can count on one hand, plus a darker vibe all-around. Even Wong can't be counted on for many moments of comic relief.
Another surprise is how self-contained the story is. After "Spider-Man: No Way Home" and its multiverse crack, I had guessed this film would have brought in more of our favorite MCU heroes or have greater implications to the MCU as a whole, like an "Avengers" movie. But with a few exceptions (and unless there's some unforeseen effect we don't yet know about), "Multiverse of Madness" is relatively self-contained. There are benefits to that. For one, you don't have to watch a dozen movies to prepare for it!
I've talked so much about the contents of the movie that I've ignored some of the filmmaking elements that make "Multiverse of Madness" so exciting. Its visual effects are top-notch, and—like "Everything Everywhere All at Once," the year's other multiverse adventure movie—editing is also a key element. "Multiverse of Madness" also boasts the most sonically interesting score (from Danny Elfman) in a Marvel movie since "Black Panther" and its Oscar-winning music. Look for one scene in particular, in which music is integrated into the action as notes are thrown like ninja stars.
"Doctor Strange in the Multiverse of Madness" is an exciting new addition to the ever-growing big-top carnival that is the Marvel Cinematic Universe. Whereas some of its movies seem to only serve the greater story, this one is content to go its own way (to an extent, at least…obviously Mr. Fiege still needs his money).
6.5/10