Don't Look Up (2021)
Directed by Adam McKay
A comet almost the size of Mount Everest is hurdling toward Earth (an extinction-level event), but in America there's a faction of the population who refuses to believe that it even exists. They don't trust the science. Another group thinks the comet is actually a good thing. That's because, while the astronomers who discovered the comet (Jennifer Lawrence and Leonardo DiCaprio) have gone on every television show to explain their scientific findings, the U.S. President (Meryl Streep) is more worried about her party winning the mid-term elections…so she initially downplays the threat, and then tries to capitalize on it. Sound familiar? Director Adam McKay's "Don't Look Up" could be read as a climate change satire…or maybe it's about COVID, or a mix of the two. Regardless, the similarities are obvious. Maybe even a little too blunt.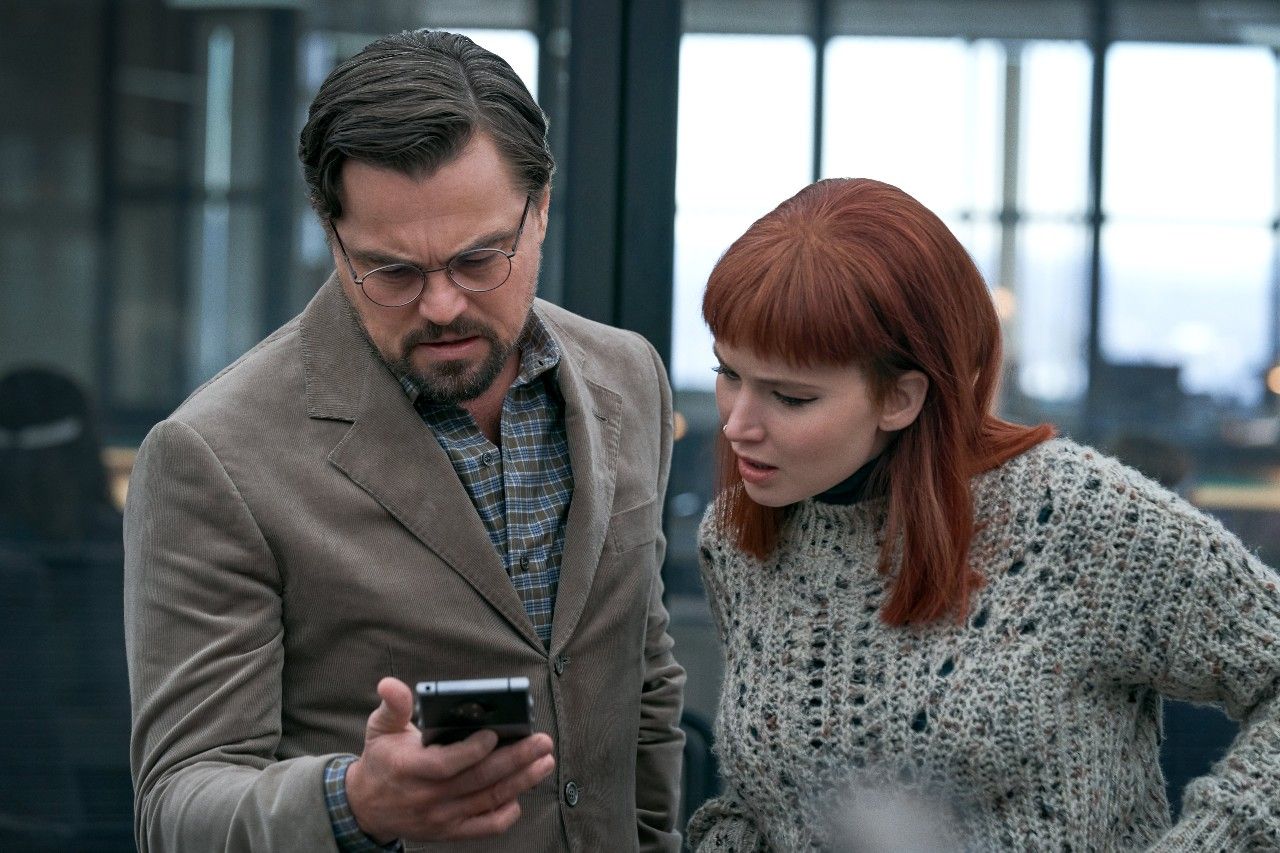 McKay, director of comedy classics like "Anchorman" and "Step Brothers" and the newer, fourth-wall-breaking, Oscar-nominated dramedies "The Big Short" and "Vice," has been trending downward lately. Though most seemed to like "The Big Short" in 2015, 2018's "Vice" divided critics and audiences. Even fewer seem willing to defend "Don't Look Up." McKay's latest was one of the 2021 movies I was really looking forward to. I mean, just look at the cast! DiCaprio. Streep. Lawrence. Hill. Blanchett. Chalamet. The list goes on. But the year's most distinguished cast doesn't have much to work with. Nothing in the script lands. The comedy is hit or miss, but mostly misses. There's one recurring joke by Jennifer Lawrence's character that kept making me laugh, but that's about all that worked. Everything else is too transparent. The premise might be promising, but once you've figured it out there's nothing new it can show you. You expect every crazy "twist," because every single one has occurred in some way or another in the last half-dozen years of American politics. Has the Trump era made politics less funny?
Lawrence might be playing a version of herself, but she's the best part of the cast. DiCaprio and Streep are fine—really, when was the last time they were outright bad at acting? Cate Blanchett, playing a flirty morning show host, is another bright spot. But nobody is competing for Oscars here, like they did in "The Big Short" or "Vice." On the whole, "Don't Look Up" was just plain disappointing. Film critic David Ehrlich, reviewing "Vice," said that Adam McKay was an important director until the time he starting trying to be an important director. I can see that now. McKay made better movies back when he wasn't trying so hard to say something. Maybe someday we'll see that McKay again.
4.5/10