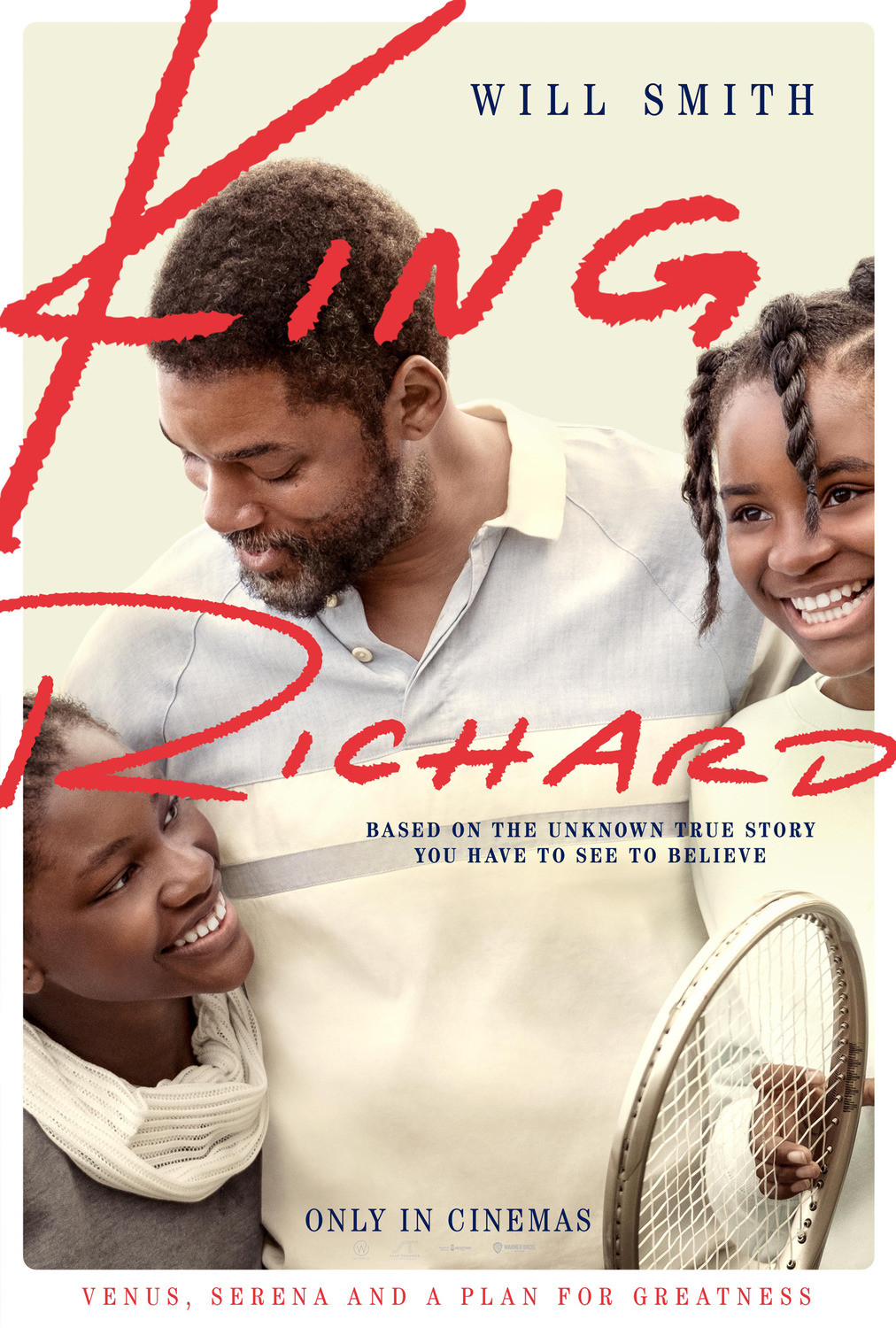 King Richard (2021)
Directed by Reinaldo Marcus Green
The last time a Will Smith performance garnered Oscar talk was 2015, when his role in "Concussion" earned him a Golden Globe nomination but nothing from the Academy. This year, Smith is a front-runner for the Oscar—at least at this point in the year—for his role in director Reinaldo Marcus Green's "King Richard." If he won, it'd be the popular actor's first Oscar. After starting out in west Philly as a rapper with a sitcom, putting in the work for 30 years and finally winning an Oscar would be like a Hollywood fairy tale. A fairy tale like "King Richard," a movie about two of the greatest athletes the world has ever seen—Venus and Serena Williams—and their ambitious father (who was also their first coach), as the sisters rise to the top of the tennis world as teenagers.
When I say the movie is like a fairy tale, I don't mean it necessarily as a compliment. "King Richard" takes liberties to tell a story of hard work and positive thinking leading to triumph. It never lingers on the bad times, and frequently leaves the more complicated parts of Richard Williams's life out entirely. It never mentions the times Richard took his coaching duties too far, like when he would smash beer bottles on the court to keep the sisters from stepping back too far. And while the movie acknowledges the sisters were "from Compton," it doesn't say why—because despite their relative financial comfort, Richard moved the family to the "ghetto" (as he refers to it) because he thought it would make the sisters tougher. In the movie, all we see are the good things. And sometimes things are a little too serendipitous. During one scene, the sisters see their idol Jennifer Capriati practicing on a court quite a distance away. But when Capriati looks up, she immediately recognizes the new faces, praising their talent and inviting them to play. "King Richard" is the kind of crowd-pleasing love-fest that holiday audiences and Oscar voters tend to enjoy. But it's a little too perfect. What drama is there is easily handled. You'll find more antagonism in the latest Disney movie.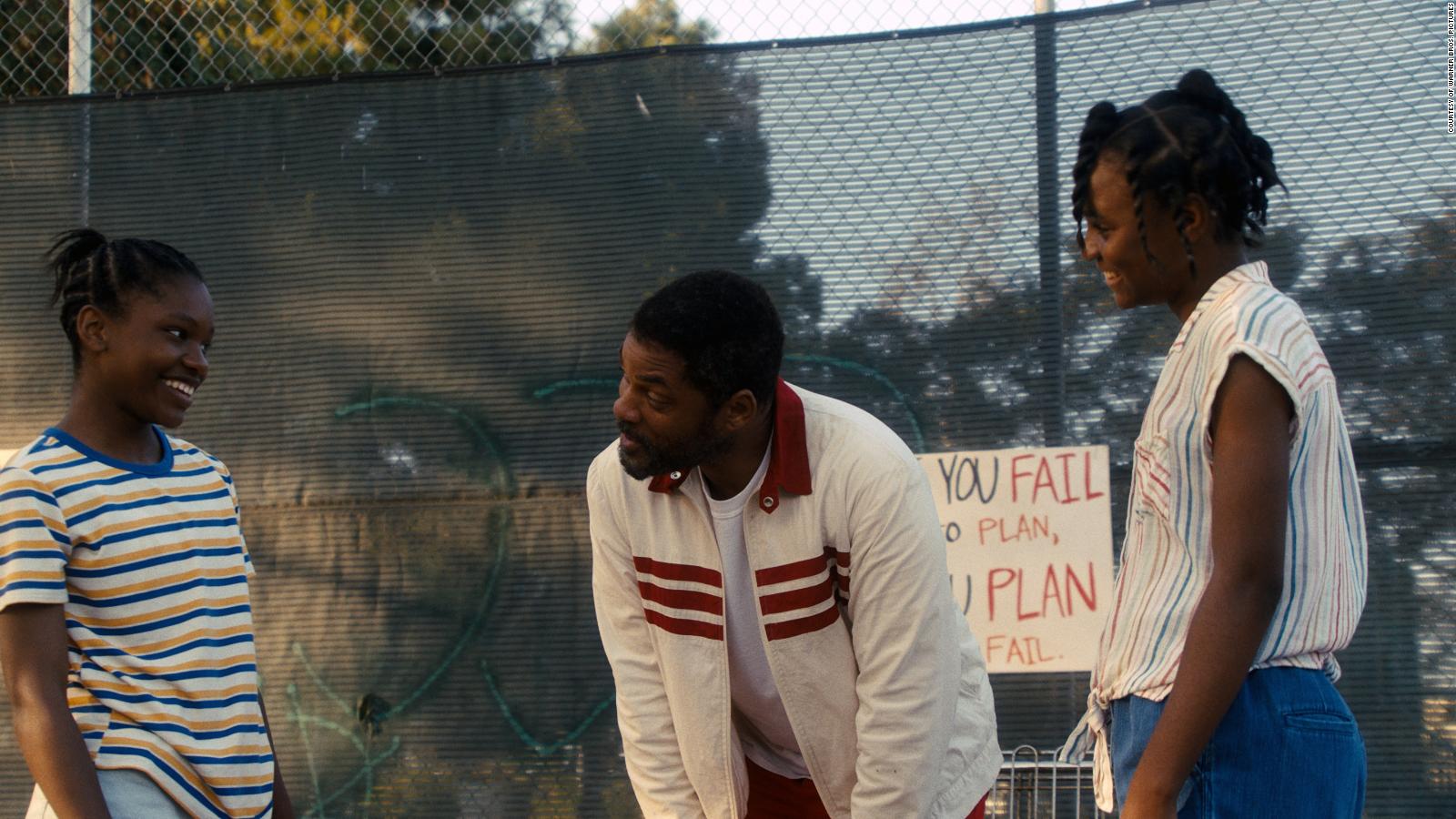 As much talk as there has been about Will Smith's role, there hasn't been enough said about the two young actresses who play Venus and Serena. Saniyya Sidney and Demi Singleton both shine, despite the movie's focus on the Williams patriarch. And to that point…what about Queen Oracene, who by all accounts helped tremendously with the coaching responsibilities (not to mention the obviously difficult task of being a mother)? In the movie, she's shown helping Serena practice while Venus is coached by a professional (and we all know how that turned out, with Serena eventually surpassing Venus's talent). "King Richard" gives Oracene (played wonderfully by Aunjanue Ellis) exactly one juicy scene to express her disappointment in not being acknowledged, but that's all. That scene is also notable for being one of the few with any real emotional resonance. Otherwise, "King Richard" feels pretty hollow. It bounces from one scene to the next like a ball in a tennis match, without letting scenes sink in. Does it feel less weighty because we already know how it ends (with Venus and Serena finding professional success)? If that were the case, why is the real-life footage we see during the credits so much more powerful? "King Richard" seemed like a movie with a plan (much like Richard famously had for his daughters' future success) that believed it could succeed easily without much follow-through.
"King Richard" might be a good option for your next family movie night. It's inspirational like all the best family movies, but lacks the punch of a good adult drama. If you want a more interesting and more complicated character study about a Black athlete and his overly ambitious father/coach (also on HBO Max and only twenty minutes longer), go watch the documentary series "Tiger." Or if you want to pump up the little future athlete in your family, you could certainly do worse than "King Richard."
6/10