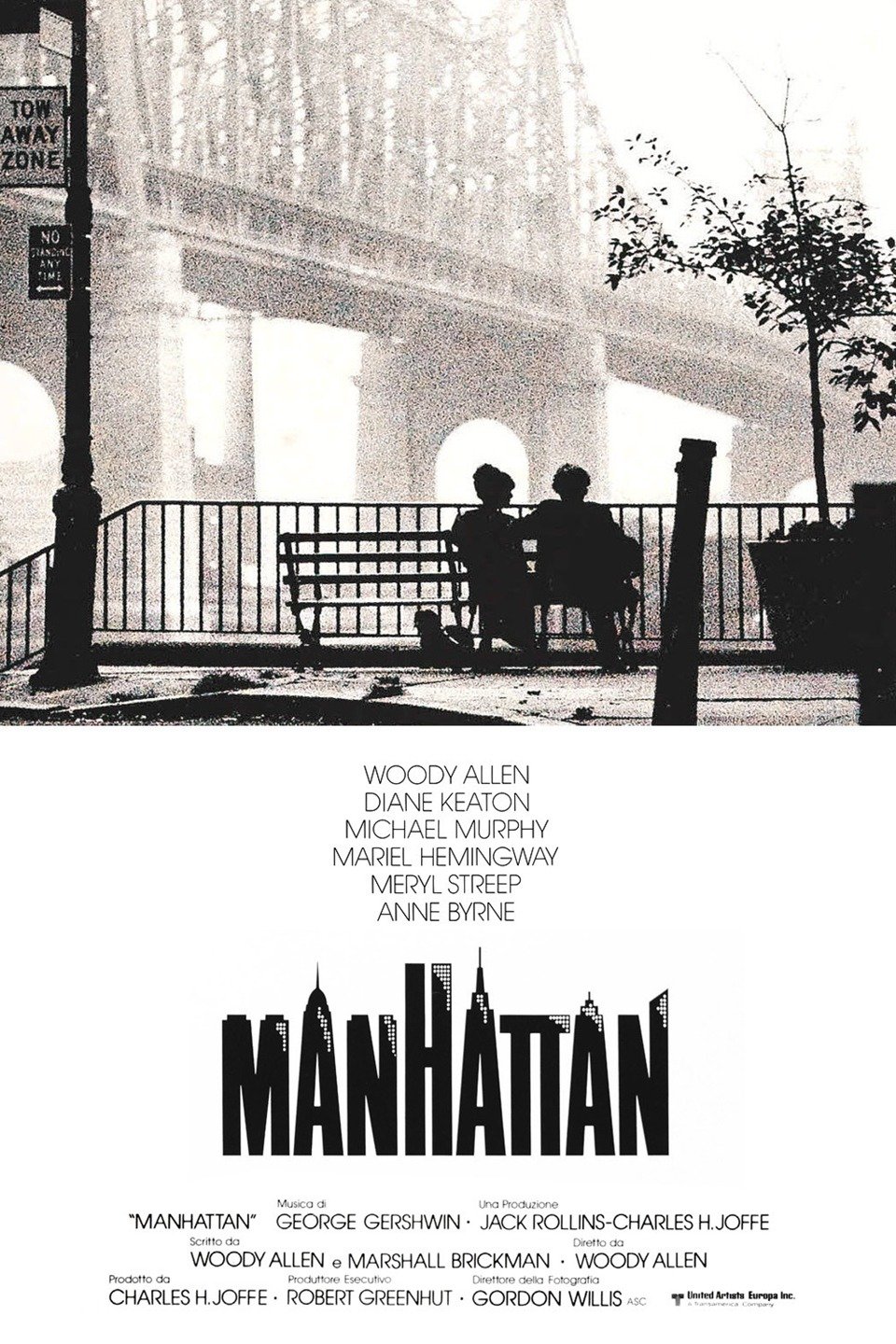 Manhattan (1979)
Directed by Woody Allen
8/10  R
If you think about it, aren't Woody Allen movies just wittier, 100-minute-long episodes of "Seinfeld"? No, hear me out. Like "The Show about Nothing," Woody Allen movies rely on great dialogue about hilarious, irrelevant topics, spoken by a sarcastic acting ensemble.
"Manhattan" is just one of those witty, cerebral (but at the same time, screwball) comedies about an unemployed television writer (Woody Allen) and his relationships with a younger woman and also another woman, the ex-mistress of his best friend. Complicated, right? Not the way Woody Allen tells it.
Oscar-nominated for a charming (and, frankly, brilliant) script, "Manhattan" relies almost solely on long city walks full of dialogue, some which move the plot forward and some that just seem like Woody Allen having fun. Under the direction of anyone else, it would be enough to bore most audiences to sleep. Thankfully, we get one of the only auteurs who could handle such a situation. With some of the most engaging and flawless scripts of the past 40 years, Woody Allen rarely fails to disappoint. I mean, from 1978 to 2012 he's had 15 Oscar nominations for Best Original Screenplay. Almost every other year, Woody Allen is nominated for one of Oscar's most prestigious awards (even if he's never there to bask in his glory).
And who else can act almost as well as he writes and directs? Orson Welles in "Citizen Kane"? Maybe Tarantino? But where Tarantino is annoying on-screen, Woody Allen can say his lines as well as he can write them. He's unmatched. This is turning into a Woody Allen review, but "Manhattan" is the epitome of everything people love about Woody Allen. Great script, great direction, great acting – and then there's everyone else. Did I mention it's in black and white? "Manhattan" is a beautiful black and white portrait of The City That Never Sleeps, one that captures its true beauty – rain, smog, and all. Woody Allen lets you make love to the city in a way no director can, just like he painted "Midnight in Paris" like one of his little French girls and made sure you remembered Italy in "To Rome with Love." As his character says in the first lines of the narration, "He adored New York City; he romanticized it all out of proportion."
"Manhattan" is philosophical, hysterical, satirical, musical, and periodically sentimental. It's everything we wish Woody Allen could be known for. It's him at his best, when it's so hard not to think about him at his worst. "Manhattan" is a classic.