The narrative that the Oscars only ever award stuffy dramas only held water for so long. Lately, more and more popular films have begun getting their fair due. While the Academy of Motion Pictures Arts and Sciences doesn't always give Best Picture to the year's best movie (they've been known to get it wrong), the tag "Best Picture-winner" still holds a lot of weight. Each of these films belong to a pretty special club. Now that I've seen all the winners of the most prestigious award in cinema (including the latest), I've counted them down from the worst Best Picture winner to the best of the best.
The Broadway Melody (1929)
The first talkie to ever win Best Picture was also the worst talkie to ever win Best Picture…beating out every film honored with the award from the next 91 years.
Cavalcade (1933)
Of the four 1933 Best Picture nominees I've seen, "Cavalcade"—about a well-off British family's experience in the early 1900s—has held up the poorest. Filmmakers were obsessed with this type of movie, where calendar pages flip by on screen as we check in on one family through the decades, but that quickness means we never really get to know any of the characters well enough to care about their lives as they quite literally flash before our eyes.
Gigi (1958)
The pervy old men who made up the Academy in 1959 were not thinking with their heads (well, not their brains, at least) when they awarded the top prize to "Gigi," an objectionable comedy about a teenage Parisian girl who is unknowingly groomed to be a mistress for a man twice her age whom she considers a brother-figure. Thank heaven the voting body has gotten (slightly) younger and (slightly) more diverse in recent years.
Out of Africa (1985)
Meryl Streep had another opportunity to tackle a new accent (Danish) in Sydney Pollack's 160-minute romantic drama set in colonial Africa. Except, I struggled to find anything worthwhile in her character's slow-growing relationship with Robert Redford's. Plus, we're asked to sympathize with colonialists, which is never an easy ask.
The Great Ziegfeld (1936)
This bloated, three-hour biopic of Broadway producer Florence Ziegfeld (played by William Powell) includes full musical numbers from some of his stage revues. Some of these are quite enjoyable and obviously well-produced…but the movie seemed to eat up half my day! Too many liberties were taken to lionize a show-business man who had recently died.
Crash (2004)
"Crash," which intertwined multiple storylines to tell a story about race relations in post-9/11 Los Angeles, felt like a violent course-correction after the previous year's "Love Actually" did a similar thing bringing several subplots together. While that delightful Christmas movie preached that "love, actually, is all around," "Crash" felt the need to interrupt and say "actually, so is hate."
Green Book (2018)
There was a fair amount of backlash when "Green Book" beat out movies like "BlacKkKlansman" and "Roma" for Best Picture in early 2019. I understood why. Just when we thought we were entering a new era for representation, the Academy awarded a movie with cartoonish portrayals of blatant racists getting their comeuppance. Even worse were the casual racists (including the main character, played by Viggo Mortenson) learning the error of their ways and audiences being asked to forgive them.
How Green Was My Valley (1941)
Movies from 80 years ago sometimes don't stand the test of time, for a number of reasons. Moviemaking itself was a very different art form back then, and sometimes it's the cinematography, the production, the costumes, or the acting that pull you out of the story. Other times—as with "How Green Was My Valley"—it's something else. The narrative is just too old-fashioned. The way the members of the family spoke to one another, it was like each one was trying to one-up the next with mawkish sentimentality. It doesn't look even remotely like how the world is today, which makes sympathizing with the characters nearly impossible. At the time, it may have resonated with viewers. Now, though, it's probably just as likely to annoy them.
Going My Way (1944)
Bing Crosby starred in this cutesy drama about a young, free-thinking priest who moves into a new parish to take over for the older, traditional priest who had been there for ages. Crosby's priest is also a songwriter (of course), but struggles to find a buyer for one of his songs. One man tells him "We're not buying schlock right now." That quote represents my own views about this tacky and forgettable movie.
Tom Jones (1963)
"Tom Jones" is, in many ways, a well-made movie. I think the acting is quite good, and the score is wonderful. The problem was, I couldn't have cared any less about the titular inglorious bastard or any of the side characters in his ridiculous life. That stems, indubitably, from its source material.
Grand Hotel (1932)
There is exactly one short scene in "Grand Hotel," shared between stars John Barrymore and Joan Crawford, that made me think "Wow, this is some great acting and directing," but then for most of the last hour I had to fight to stay awake.
Cimarron (1931)
The phenomenon of a "boom town"—thousands of which sprung up from nothing as soon as the U.S. government opened up new territories for settlement—is examined in "Cimarron," a family drama that takes place in the brand new territory of Oklahoma. While the audio track of this early talkie is in desperate need of restoration, the story is decently dramatic and I was impressed with lead actor Richard Dix's Oscar-nominated performance.
Gentleman's Agreement (1947)
I was excited to see "Gentleman's Agreement," after I had heard that Spike Lee's "BlacKkKlansman" bared some resemblance to it. But I was disappointed when I saw how preachy it was. Maybe it was necessary for this movie about anti-Semitism to stand on a soapbox so soon after WWII, but I wish it had taken a more delicate approach.
A Beautiful Mind (2001)
The year 2001 wasn't a particularly strong one for movies that have stood the test of time. This sometimes-thrilling drama also snatched an Oscar for director Ron Howard and actress Jennifer Connelly, but there's something too distinctly 2001 about it.
Braveheart (1995)
A three-hour movie full of toxic masculinity and patriotism? No thank you. Give me Mel Gibson's other popular war movie, "The Patriot," instead.
CODA (2021)
Last year's winner is, let's face it, a lovely story. It's almost obnoxiously nice. Who could object to a movie about a hearing daughter of deaf parents trying not to hurt their feelings while wanting her own independence? Especially when the parents are hilarious, horny, and portrayed by Oscar winners Marlee Matlin and Troy Kotsur? But "CODA" also features a scene during which the daughter foolishly jumps into a large body of water while her crush shouts "What are you doing!?"…like every other teen love story portrayed on screen ever.
Chariots of Fire (1981)
You're probably familiar with the opening credits, which feature a group of runners, on the beach, running in slow-motion to the sounds of Vangelis's iconic theme. Unfortunately, it's all uphill from there. The movie is about what challenges two runners—one Jewish and one Christian—face on their way to Olympic stardom, but unfortunately the movie doesn't do much to show how those challenges affected the men. It glosses over them, actually.
Ben-Hur (1959)
The religious epic is a genre that I don't regret has fallen by the wayside. They could be impressively ambitious, but for three or more hours it could be hard to stay interested as their sanctimonious scripts and over-the-top acting became grating. "Ben-Hur" typifies all that was both good and bad about these films.
The Life of Emile Zola (1937)
Compared to other Best Picture winners, very few people have actually seen "The Life of Emile Zola." On both Letterboxd and IMDb, it ranks in the bottom five in views. I found the movie—about French writer Emile Zola's passionate defense of an accused traitor—to be perfectly average. It does seem like a strange figure to make a movie about, though. Even stranger that it won Best Picture.
All the King's Men (1949)
"All the King's Men" is a 110-minute movie based on a 464-page novel. I point this out, because my biggest sticking point was the pace of the film. It felt rushed, like they tried to fit a 464-page novel into a sub-two-hour film. Because they did. What's actually there is good. Great, even. But what's missing might have helped fill in the gaps and gotten me to care more about what was happening.
The Greatest Show on Earth (1952)
I know people love to hate on Cecille B. DeMille's spectacle movies, but you gotta give credit to whoever thought "Jimmy Stewart would make a great clown." They were right! And while this movie does get bogged down in some corny clichés, some of the spectacles are, well, pretty spectacular. One of them inspired Steven Spielberg's whole career, after all.
Mrs. Miniver (1942)
In the years surrounding WWII, the Oscars regularly presented awards to films that had something to say about the war. In the first four years the Oscar for Best Documentary was awarded, from 1943-1946, the winners included films produced by the U.S. Navy (twice), the American Office of War Information, and the British Ministry of Information—essentially government propaganda films, made primarily to drum up support for the war effort and only secondarily to inform about current events. And Best Picture went to movies like 1942's "Mrs. Miniver," about an English family's experience during the first months of WWII combat in their country. The movie itself is fine, but it's also obvious that the filmmakers' goal was to convince Americans that entering the war was necessary (little did the writers know when they began writing the film a couple years earlier that America would have entered the war months before the film's eventual release).
All About Eve (1950)
Some of the sharp-tongued dialogue in this campy melodrama about a middle-aged actress (Bette Davis) fearing she's losing her edge to an up-and-comer (Anne Baxter) cuts like a knife, but my biggest qualm is that there simply wasn't enough there there.
Midnight Cowboy (1969)
I revisited this, the first X-rated Best Picture winner, after reading the James Leo Herlihy novel, and found it lacking. While the novel dives deep into its themes of loneliness and platonic love, the movie seems more interested in the flashier scenes from the book. The ones related to sex. Certainly, that's a big part of the book, too, but the movie fails to portray the depth of the the story's central relationship—between hustler Joe Buck and invalid Ricco Rizzo.
Argo (2012)
This win was seen as Ben Affleck's consolation prize for not being nominated for Best Director, but "Argo" isn't a bad movie. Should "Argo" still have lost to "Django Unchained," "Zero Dark Thirty," or one of the other better movies nominated that year? For sure. Wasn't your Oscar win for co-writing "Good Will Hunting" enough for you, Ben?
Gone with the Wind (1939)
While some of the aspects of its production are still capable of wowing audiences 80 years later, "Gone with the Wind" can sometimes be as tedious as watching paint dry. Still, performances by Vivien Leigh and Clark Gable (and don't forget about the first Black winner of an Oscar, actress Hattie McDaniel) make this Confederate-sympathizing war story a staple in film classes and Southern households.
American Beauty (1999)
Speaking of problematic films, "American Beauty" is one Best Picture winner that I'll likely never watch again due to its perverted plot and its star, Kevin Spacey, who we now know is just as disgusting in real life as so many of his characters were.
Million Dollar Baby (2004)
"Million Dollar Baby" is two different movies. One is an inspiring underdog story about a scrappy boxer (Hilary Swank) and her reluctant trainer (Clint Eastwood). The other is a sad-as-shit story about a devastating injury and the love between friends. I much preferred the first one. Hilary Swank's Oscar-winning performance is the most interesting, but when she's left behind by the story, all we have left is grumpy old Clint Eastwood. Still, the good parts of the movie are good enough to keep it floating like a butterfly.
The Sting (1973)
From floating like a butterfly to stinging like a bee, "The Sting" is a delightful story about two con men trying to pull off the ultimate con. While I'm not confident I'd watch it again anytime soon, if I did, it'd be because of Paul Newman. There's nothing that man couldn't do.
An American in Paris (1951)
"An American in Paris" was the quintessential MGM musical…mainly because its focus was on impressive song and dance sequences and lush scenery, instead of on the story. The plot here is clumsy and disjointed, but Gene Kelly is in prime shape. "Singing in the Rain" is clearly the better movie, but one could argue that "An American in Paris" had better dancing.
The Deer Hunter (1978)
Meryl Streep got her first of 21 Oscar nominations (the next two closest actors have 12 each) in this dark war movie about the horrors of coming home.
Around the World in 80 Days (1956)
I think more highly of this enormous adventure epic than the average viewer. For one, David Niven is a delight as Phileas Fogg, the adventurer who wagers he can circumnavigate the world in just eighty days. The production was also wildly ambitious. The film featured nearly 8,000 animals and a cast of nearly 70,000 people (including extras). The movie's 75,000 costumes are reportedly the most ever needed for a Hollywood production!
The Bridge over the River Kwai (1957)
From David Niven to another great British actor, Alec Guinness. "The Bridge Over the River Kwai" is a wartime movie about a group of POWs sabotaging the laborious construction project they've been asked (under threat of death) to complete. I enjoyed the fairly light-hearted tone the film often takes, plus it includes the greatest whistling scene witnessed on screen until Negan joined "The Walking Dead."
Lord of the Rings: The Return of the King (2003)
I think the "Lord of the Rings" movies have been vastly overrated. Even "The Return of the King," the best of the three, is a surprising choice for Best Picture over a few other films that, in my mind, are much better (and have also held up much better). Still, the movie is obviously a technical wonder and Orcs are obviously still scary as hell.
From Here to Eternity (1953)
Polish director Fred Zinnemann was cast in a small role in "All Quiet on the Western Front," the third movie to win Best Picture, before directing a Best Picture winner of his own twenty years later. His 1953 film "From Here to Eternity" is another war movie, but a different kind. In this film, the action is on a base in Hawaii. Characters have affairs with beautiful women, butt heads with their commanders, and get drunk a lot.
In the Heat of the Night (1967)
"In the Heat of the Night" is the only film starring Sydney Poitier to win Best Picture, which is shocking to me since I consider it the weakest of the five movies that I have seen him in. Instead, go watch "The Defiant Ones," "A Patch of Blue," "Guess Who's Coming to Dinner," or even "Lilies of the Field" and see if you don't agree.
Slumdog Millionaire (2008)
The movie that introduced the world to Dev Patel is an exciting rags-to-riches story that benefitted from a weaker year for movies. What was left out of the Best Picture race ("The Dark Knight," "Doubt," "The Wrestler") might have actually bested "Slumdog Millionaire" and the other nominees, but I'm not complaining.
Unforgiven (1992)
The Gene Hackman half of the narrative is an absolute delight, but Clint Eastwood is in prime Bill-Hader-impersonating-Clint-Eastwood-on-SNL form in this Western.
West Side Story (1961)
Fifty years later, Steven Spielberg should have (in my opinion) followed in its predecessor's footprints with a Best Picture win for its remake. But the original Sondheim musical is a pretty, witty, gay (and horribly depressing) time.
Rain Man (1988)
I'll take "Movies That Couldn't Be Made Today" for $1,000, Alex. It's a fine line, isn't it? Because without exploiting the learning disabled, it's good to have their stories told. I think it's better than ignoring them completely. "Rain Man" is a charming story about an autistic adult and his asshole brother's redemption arc. But, yes, hindsight is 20/20.
Gandhi (1982)
The same category for $2,000, Alex. Ben Kingsley has played almost every nationality on the planet, but his greatest acclaim came in 1982 when he wore brownface to portray peace activist Mahatma Gandhi. This is another troublesome film, because while Kingsley's grandparents on his father's side were Indian (his father was born in Zanzibar and then moved to the UK), the role, if cast today, would certainly go to someone with naturally darker skin. Moral greyness aside, Kingsley gives a terrific performance.
Rebecca (1940)
I love Alfred Hitchcock, but I felt like a couple of the twists in Hitchcock's first Best Picture winner kind of cut the legs out from under whatever tension it might have been building. Still, Joan Fontaine is fantastic as the frequent-fainter who lives under the shadow of the first Mrs. de Winter.
Wings (1927)
The very first Best Picture winner was this ambitious war picture. Its battle scenes were truly a spectacle, but they tended to drag (if I was that impressed with my work, I'd hate to cut footage of it too). The subplot with two soldiers pining for the same woman (and bombshell Clara Bow hoping to win one of them over) was more compelling, but the film wasn't always interested in it.
Dances with Wolves (1990)
Rarely do three-hour movies feel as short as this one. A Western about Kevin Costner's Union soldier taking over an abandoned frontier post and then befriending the local Sioux tribe, "Dances with Wolves" also netted Costner his only two Oscar wins (for producing and directing) and his only acting nomination.
Platoon (1986)
Oliver Stone's Vietnam War drama, starring Charlie Sheen, was reminiscent of another Vietnam War movie starring another Sheen, Charlie's dad Martin. Both "Apocalypse Now" and "Platoon" showed the horrors of war in all its gruesome detail.
The English Patient (1996)
This had very little to do with war or cartography, didn't it? But as a titillating romance and an elegy of a life of regrets, this steamy British romantic drama can't be topped.
You Can't Take it With You (1938)
The second Frank Capra movie to win Best Picture also netted Capra his third Best Director trophy. "You Can't Take it With You" is a fun romantic-comedy about the son of a wealthy family, the daughter of eccentrics, and their parents' inability to understand the match. It's a movie I'd like to take with me.
The Apartment (1960)
Bolstered by two outstanding lead performances (Jack Lemmon and Shirley MacLaine), "The Apartment" was a pretty remarkable movie for 1960. Few mainstream movies that I've seen from that time felt comfortable dealing with the topics it boldly confronted. When movies did tackle issues like adultery and suicide, they typically treated them like a joke. Not "The Apartment."
The French Connection (1971)
Director William Friedkin's best movie, "The Exorcist," was still ahead of him, but first he gave us this buddy cop drama starring Gene Hackman and Roy Scheider on the tail of a big fish—a Frenchman who has come to Brooklyn to complete a big heroin deal. Parts of this movie look exactly like what I would expect if A24 made a movie about the Keystone Cops…these two hotheads aren't exactly great at their jobs. But a few of these scenes—all of them in the last hour—are really terrific at building suspense. Even when all we're watching is men in trench coats following other men in trench coats.
The Shape of Water (2017)
In 2017, just a month after Donald Trump was inaugurated, Best Picture went to a movie antithetical to just about everything Trump stood for: "Moonlight." The following year, though, when Best Picture could have gone to the best anti-Trump film made during his first year in office ("The Post"), another excellent movie by a Black director ("Get Out"), or a movie about a brazenly anti-Republican teen ("Lady Bird"), the award instead went to Guillermo del Toro's movie about a mute woman in Cold War-era Baltimore who falls in love with a humanoid amphibian. And there's nothing wrong with that, I guess!
Nomadland (2020)
Frances McDormand has more Best Actress wins than anyone but Katherine Hepburn, and she did it by winning the statue every single time she has been nominated. Yet, despite her fame, she's still able to sink into an everywoman character so well you forget for a second that "Nomadland" isn't a well-produced documentary. The production did cast some real-life nomads as actors, after all. But McDormand is just that good.
A Man for All Seasons (1966)
Speaking of marvelous performances, Paul Scofield (one of only 24 actors to win an Oscar, an Emmy, and a Tony, and the fastest ever to accomplish that feat) delivers a fine one in "A Man for All Seasons." Though he had previously been unknown to me (he acted more on stage than on screen), two hours convinced me he deserved two Oscars for his incredible portrayal of Sir Thomas More, the conflicted Lord Chancellor of England who in the 1500s butted heads with King Henry VIII.
Kramer vs. Kramer (1979)
"Kramer vs. Kramer" is the first Best Picture winner I remember seeing after I started taking film seriously. I remember renting the DVD from my local library shortly after discovering that libraries rented out movies. Dustin Hoffman and Meryl Streep give remarkable performances as parents trying to do what's best for their son (and disagreeing about what that is).
The Best Years of Our Lives (1946)
Unlike "Mrs. Miniver," director William Wyler's wartime Best Picture-winner from four years earlier, "The Best Years of Our Lives" isn't quite so somber and moralistic. This time, telling a story of veterans returning home to a changed world, the characters are much more sympathetic. Look for Harold Russell, a real-life disabled vet and first-time actor whom Wyler cast as one of the three main characters. He gives a performance so earnest, it earned him an Oscar for Best Supporting Actor (much to the surprise of the Oscar showrunners, who planned to present him with an Honorary Award on the occasion of his loss).
Patton (1970)
Sometimes, biopics are so effective, you begin to conflate the actor with his or her real-life counterpart. It also helps if the subject is someone you might not know a lot about before seeing the biopic. For example, "The Pride of the Yankees"—with Gary Cooper as Lou Gehrig—is one of those movies for me. Best Picture-winner "Patton" is another. Actor George C. Scott's firecracker performance is so effective—and my knowledge of General Patton otherwise so vague—that in my head, when I think of the real-life Patton, I picture Scott. "Patton" is a terrific character study.
The Departed (2006)
This movie of deception famously ends in one of the most dizzying double-triple-quadruple-crossings in cinema history. And a slew of great acting, along with some over-the-top Boston accents. I've long contended that movies set in Boston are more consistently good than movies set in any other city. Unless I'm mistaken, I believe "The Departed" was the first movie set in the city to win Best Picture. "Spotlight" would follow about a decade later.
Hamlet (1948)
Sometimes this long movie makes you want to request "More matter with less art," like Queen Gertrude does when she wants Polonius to stop being so verbose. The Bard wrote like he was trying to extend the page count on an essay that's due tomorrow. But people love that about him, I guess, and Laurence Olivier's take on arguably Shakespeare's greatest play is the best movie adaptation of his work that I have ever seen.
Marty (1955)
Romantic comedies usually star actors so attractive, you could easily forget they're meant to be playing real people. In this 1955 rom-com, characters played by Ernest Borgnine and Betsy Blair (neither considered conventionally attractive) meet each other and awkwardly try to see if there's something there. Both characters are so genuine, it's easy to root for them. And I loved the ending, which avoided the perfectly neat bow on top that many movies would have felt tempted to use.
The Artist (2011)
Since "Wings," the first Best Picture winner and the only completely silent movie to win the award, every subsequent Best Picture winner has had talking. But none have had fewer words than "The Artist," a flirty love letter to the silent film era whose only words came in the movie's last minute. This movie got some flack when it released, including by me when I first saw it. But after a rewatch, I think we were all too hard on it.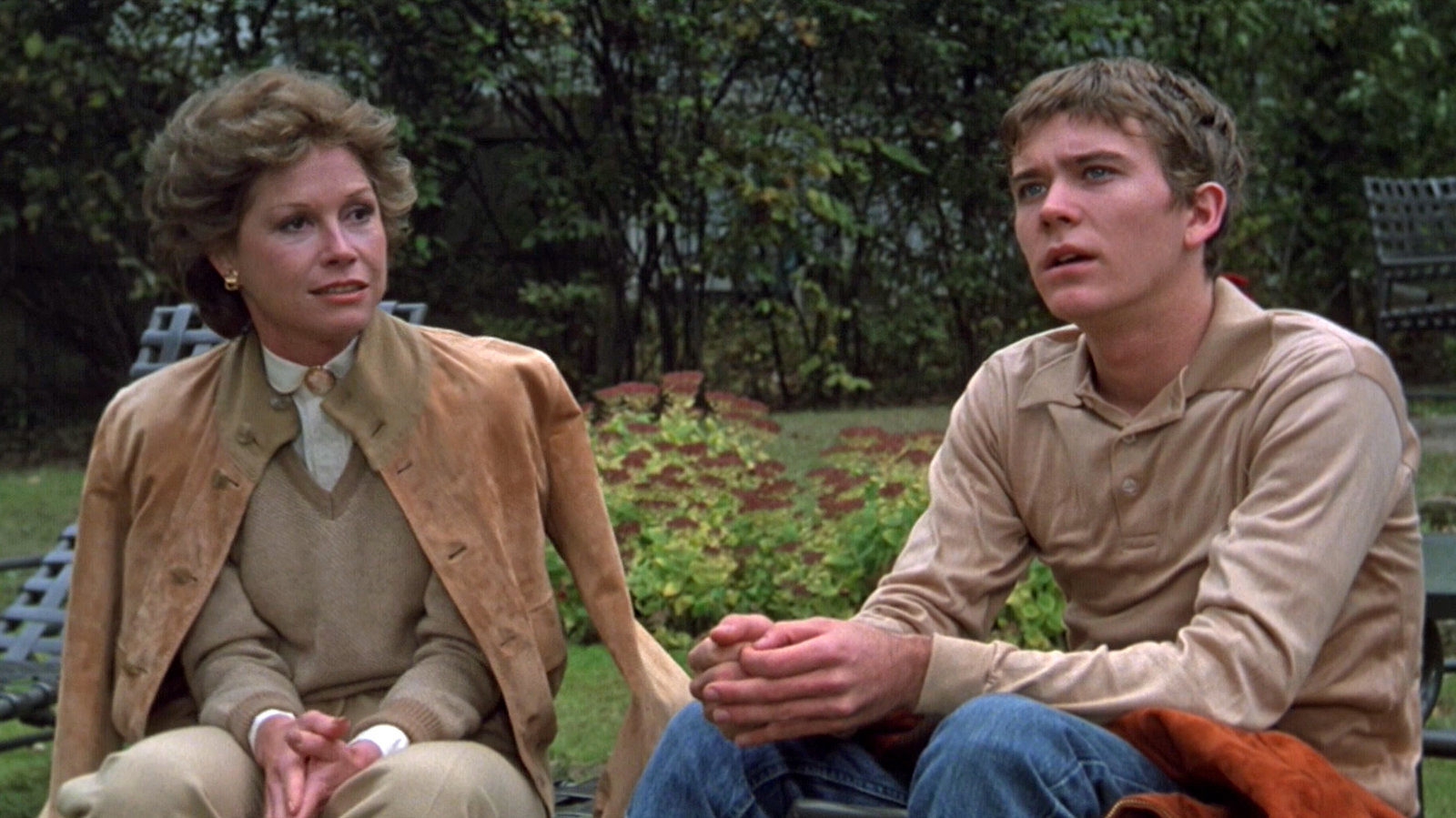 Ordinary People (1980)
Director Robert Redford's "Ordinary People" shouts, in its best Fat Bastard impression, "GET IN YOUR FEELINGS!" You can't avoid feeling something when the young protagonist (Timothy Hutton), recently released from a mental institution for attempting suicide, makes a breakthrough in therapy. Or when his mother (Mary Tyler Moore, in one of her few major movie roles) comes to term with her feelings toward her youngest son. Not many movies on this list can truly say they're about ordinary people in ordinary situations. This is one that can.
No Country for Old Men (2007)
The Coen brothers' thriller is one of the best-written movies on this list, with every spoken word sounding like it was pored over for days. Only one or two movies on this list have an antagonist as well-acted as Javier Bardem's Anton Chigurh, and none of them were so heartless a killer as Chigurh. "No Country For Old Men" is one of the most thrilling movies to win Best Picture. It was perhaps an unlikely choice for the award, if you're looking at it among the rest of the winners on this list. But that's part of what makes it so special.
Rocky (1976)
"Rocky" may not even be the best Rocky movie (the next two sequels give it a run for its money), but the franchise is one of the most consistent in movie history. Sure, movies four and five saw a decline, but then it picked back up a little with "Rocky Balboa" and then even more with "Creed" and its sequel. But I digress. The original beat out movies like "Network," "All the President's Men," and "Taxi Driver" to become one of the biggest underdog winners in Best Picture history. Sounds familiar!
My Fair Lady (1964)
The music isn't quite my cup of tea (although I quite enjoyed the song-and-dance number "Get Me to the Church on Time"), but I dare you to find two performances in a movie that complement each other as well as Audrey Hepburn and Rex Harrison do here.
All Quiet on the Western Front (1930)
This adaptation of the 1929 anti-war novel spells out in its dialogue what it means to say. That's not to say its visuals weren't unbelievably compelling for their time, but 2022's adaptation has it beat when it comes to showing the true horrors of war. Still, this movie—the third to win Best Picture—put some pretty shocking things on screen. With World War II right around the corner, though, it doesn't seem like the lesson took.
The King's Speech (2010)
From one Brit with a speech problem to another in quite a different predicament. Colin Firth's memorable portrayal of King George VI carried this movie, from director Tom Hooper, past a slate of substantial Best Picture competition (including "The Social Network" and "Black Swan").
Gladiator (2000)
Some of the best Russell Crowe movies ("Les Miserables," "The Nice Guys") are good despite Crowe's involvement. "Gladiator" is an exception to that rule. Not only is it one of Crowe's best movies, and maybe the best, but it's great in no small part because of Crowe's performance. "Gladiator" may look like the religious epics of old ("Ben-Hur," especially), but it tells a compelling true-ish story with real excitement. You can kind of plot the course of the story in your head, but it doesn't make it any less impactful. I was also very impressed with the performance of veteran actor Oliver Reed, who died mid-production in the most insane way imaginable. Look it up.
Schindler's List (1993)
I (and, heck, all of us) should watch "Schindler's List" again, but it's so damn difficult to convince my brain to put my tear ducts through it. Steven Spielberg's only Best Picture winner was a passion project for the Jewish director, who at one time stepped away from his faith before re-embracing it when he married his wife Kate Capshaw in 1991. "Schindler's List" was a significant project for a director known for making science-fiction and adventure movies that appealed to his interests as a youth.
On the Waterfront (1954)
Five acting nominations for one movie is a record that's only been seen nine times in the 90-year history of the Oscars, so to call "On the Waterfront" an acting masterclass is not only unoriginal…it's also very true.
Lawrence of Arabia (1962)
Director David Leans's anything-but-lean Great War-era epic is a meticulously crafted film, with some of the most gorgeous cinematography in the history of cinema. Plus Peter O'Toole gives one of the best (not to mention one of the longest) performances I've ever seen.
Terms of Endearment (1983)
If I had seen "Terms of Endearment" when I was younger, I just know I would have come away with a crush on Debra Winger and her raspy Southern drawl. But now that I'm 30, it's Shirley MacLaine's character who was more relatable to me. Both are marvelous in the heart-wrenching drama of a mother's complicated relationship with her daughter over the course of several years.
The Lost Weekend (1945)
Billy Wilder's adaptation of a novel about an alcoholic's weekend relapse, "The Lost Weekend" was one of the last Best Picture winners I ever saw and became one of my favorites. Not that it is a movie I'll likely see again soon. This effective movie tackles incredibly powerful themes and does so with a filmmaking flair that was still rare in the 1940s.
The Sound of Music (1965)
While 175 minutes may have proven to be a few too many, it's hard to think of a scene you could trim from "The Sound of Music." Sure, the lonely goatherd may not have been necessary, but try not to sing along to that. It gets dark toward the end—as many times as I've seen this, it always surprises me when the family must escape Nazis—but you need that darkness to nail home the happy ending.
Mutiny on the Bounty (1935)
"Mutiny on the Bounty" was the last movie to win Best Picture and no other Oscars. It should have won at least one more, for Charles Laughton's incredible supporting performance. This intense maritime drama of a disgruntled crew's uprising definitely defied my expectations.
Chicago (2003)
I had heard a couple of the songs from "Chicago" out of context, and I didn't find them very enjoyable. But in the course of the movie, those songs are showstoppers. "Chicago" is witty, exciting, and very confident in itself. A movie that could have easily been a Britney Spears music video (not only the plot, but the costumes!) needs to be confident in order to be this good.
The Hurt Locker (2009)
Best Picture is an award that goes to the producers of a movie. 16 different women have actually won a trophy for Best Picture (sometimes sharing the honor with other producers), but until 2009, the movies that won Best Picture had all been directed by men. Then came "The Hurt Locker," a tense and explosive war movie directed by Kathryn Bigelow.
Annie Hall (1977)
Unsavory rumors and allegations have floated over Woody Allen's head for decades, but if we're able to separate art from artist, it's easy to agree that Allen was one of the best comedy writers of the 1970s. And one of the most prolific movie writers ever, pushing out a movie almost every year since the late 1960s. His best is probably "Annie Hall," a bittersweet comedy about a neurotic writer reflecting on his failed relationship with a freethinking woman.
Birdman (2014)
After some years of taking supporting roles in low-quality flicks like the "RoboCop" remake and "Need for Speed," "Birdman" trumpeted Michael Keaton's much-needed return to relevance. It made the film—about an actor whose superhero movies decades ago made him a star, and his desire to create more substantial art—hauntingly meta, considering Keaton's own past "Batman" superstardom. The movie earned Keaton his first Oscar nomination. But the beauty of "Birdman" is that even though it's a character study, Keaton's costars don't slack off. Two of them got Oscar nominations themselves.
Amadeus (1984)
Actor F. Murray Abraham probably deserved two Oscars for portraying composer Antonio Salieri (both as an old man and a younger one) in director Milos Forman's raucous biopic "Amadeus." The acting in this elaborate costume dramedy is so good, some of the movie's flaws with pacing are quickly forgiven.
Shakespeare in Love (1998)
Director John Madden's romantic tragicomedy mirrors the iconic play its titular playwright is working on throughout the movie: "Romeo and Juliet." Though a fictional account of William Shakespeare (Joseph Fiennes) and his forbidden love for a wealthy heiress (Gwyneth Paltrow in her first Oscar-winning role), "Shakespeare in Love" captured the manic energy of Elizabethan England while it told a truly passionate love story with plenty of humor throughout (thanks, oftentimes, to Geoffrey Rush in an Oscar-nominated performance as the show's producer).
The Godfather: Part II (1974)
The "Godfather" movies have been analyzed to death, but one thing few people bring up is how funny they can be when they try. I'm not sure if it's because of (rather than despite) the fact that the movies are generally so dramatic and gruesome, but when there's a moment of lightheartedness, it really stands out. Fredo's interaction with the bellhop, when he insists he can carry the $2 million dollar briefcase without help, made me cackle.
Driving Miss Daisy (1989)
"Do the Right Thing" was the more progressive race-relations movie from 1989. It's probably objectively a better movie, too. It wasn't even nominated for Best Picture, which is a crying shame. It should have been. But I have been a fan of the actual winner from that year's ceremony, "Driving Miss Daisy," for as long as I can remember. When pressed to pick just one, I'd even call it my all-time favorite movie. This isn't something I usually bring up in mixed company, because there are many who deride its less-progressive stance on race. No one would argue it was as forward thinking as Spike Lee's magnum opus. But "Driving Miss Daisy" tells a story about a different kind of racism than we see in "Do the Right Thing." A subtler prejudice by a woman (Oscar-winner Jessica Tandy) in a position not to be confronted with race on a daily basis. I think there's merit in that. I think there's room for both movies.
Spotlight (2015)
To someone like me, whose dream job was always "pre-Internet investigative journalist," movies like "Spotlight," "The Post," "Zodiac," and "All the President's Men" are like porn.The Godfather (1972)
Parasite (2019)
"Parasite," like so many great Korean thrillers, actually earns its gut-punch ending. It's a wild ride. And it's even better with a second viewing, when you're able to slow down and understand the implications of each scene. What's crazy is that, for my money, Bong Joon-Ho's "Mother" is as good or even better! If you're letting one-inch-tall subtitles get in the way of your viewing some of the best movies from around the world, get over your fear.
Forrest Gump (1994)
No matter how many times I've seen it (and I can say with confidence that I haven't seen another two-hour movie as many times as this one), "Forrest Gump" moves me. It hits every cue—comedic, dramatic, or emotionally devastating—without fail. Could it have been made today? Most likely not. But it was made when it was made and I'm glad it was.
Everything Everywhere All At Once (2022)
The Academy rightfully awarded one of the most off-the-wall movies of the year when it gave the night's last trophy to "Everything Everywhere All at Once," a multiverse-jumping intergenerational family drama, comedy, and sci-fi adventure epic. Most people around the world agreed with the decision.
The Godfather (1972)
If "The Godfather" is ever less than perfect, it's when Marlon Brando takes a back seat…but you can't exactly be mad about Pacino, Caan, or Duvall, right?
12 Years a Slave (2013)
Pulling from the best slave narrative that this English major has ever read (both because of its unique perspective and because of Solomon Northrup's brilliant way with words), "12 Years a Slave" tells a harrowing tale that could have been the work of a horror writer ("Antebellum" tries, in a way, but comes up way short). But importantly, director Steve McQueen's movie isn't a horror movie. That might have been the easy way out, but "12 Years a Slave" finds the humanity in a most inhumane story.
Casablanca (1942)
Known by film students across the country, this Humphrey Bogart/Ingrid Bergman romance was one of the best to ever do it. Back when I would only watch "old" movies when they "held up" (and don't get me wrong, it still helps), "Casablanca" was just about the oldest movie I would have admitted to enjoying (besides maybe only "The Wizard of Oz").
One Flew Over the Cuckoo's Nest (1975)
"One Flew Over the Cuckoo's Nest" struck a balance between depressing and joyous that was so perfect, it's almost impossible not to like it.
Titanic (1997)
There are plenty of "Titanic" haters, who roll their eyes at James Cameron's romantic epic about a pair of young lovers aboard the ill-fated cruiser, but for my money I can't think of another 25-year old movie that looks quite this good. It's almost as if $200 million dollars (this was the first movie to ever spend that much), when spent wisely, can make a pretty decent film!
It Happened One Night (1934)
When an in-movie newspaper headline exalts "LOVE TRIUMPHANT!" it's not referring to the film's central romance. Nevertheless, that's what you feel when Clark Gable's go-getter newspaperman and Claudette Colbert's stubborn heiress fall in love over the course of a three-day bus ride from Florida to New York City. Director Frank Capra's rom-com still holds up all these years later in a way that few of its contemporaries in the same genre can confidently say they have.
Moonlight (2016)
I liked "La La Land," but, like many Oscars viewers on that shocking night in 2017, I was elated when it lost (after some confusion) the night's final award to director Barry Jenkins's "Moonlight." The movie—the first with an all-Black cast to win Best Picture—came at a time of great political division in this country, but its win was more than just a statement. "Moonlight" is one of the best films of the 21st century.
The Silence of the Lambs (1991)
The perfect movie. The last movie to win Best Actress, Best Actor, Best Screenplay, Best Director, and Best Picture. You won't often find me referring to a movie as "the greatest of all time," but if I am, it's this 1991 thriller.