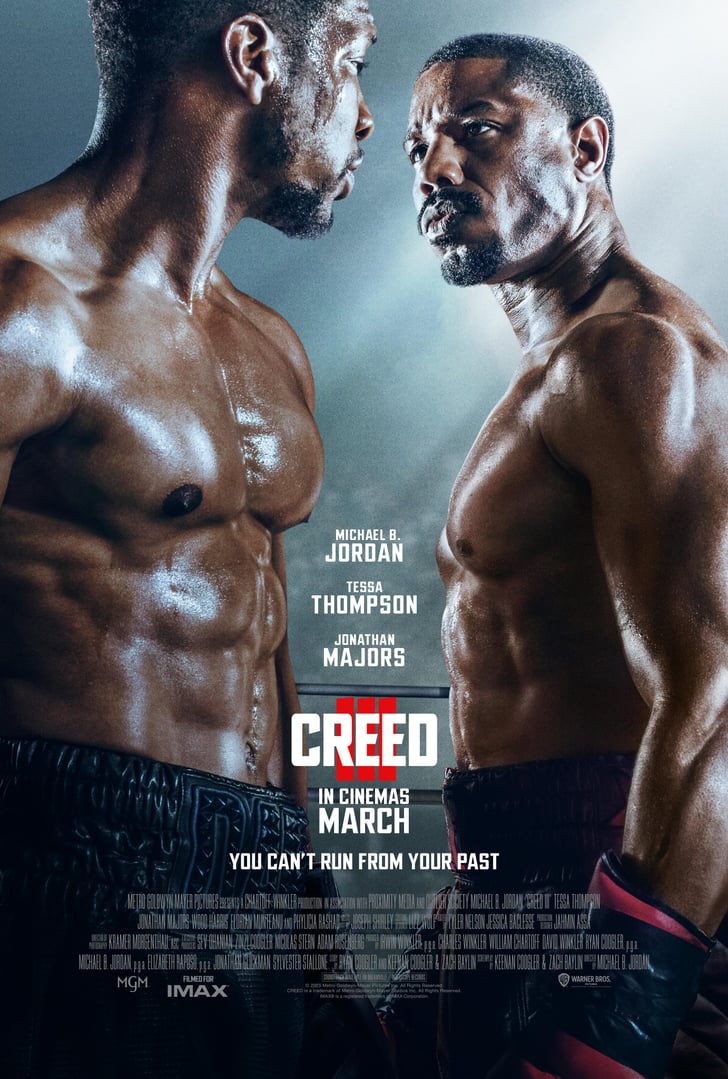 Creed III (2023)
Directed by Michael B. Jordan
Rocky's absence looms like a ghost in this first Balboa-adjacent movie without Sylvester Stallone. But Adonis Creed (Michael B. Jordan) has made a name for himself in the boxing world, and "Creed III" gets on without Rocky.
Three years after retiring from boxing as heavyweight champion of the world, Adonis happily runs his old gym and helps train the next generation of boxers—including the new reigning heavyweight champion, Felix Chavez (Jose Benavidez), who is set to defend his title soon. Creed also gets to spend more time with his wife (Tessa Thompson) and young daughter (Mila Davis-Kent). But when an old friend (Jonathan Majors) reappears in Adonis's life after two decades in prison, all that seems ready to crumble. "Diamond Dame" Anderson, a one-time amateur boxing champ before getting sent to the clink, wants a shot at the big time. And he wants Creed's help getting there. It doesn't seem to matter to Anderson that he's not a pro, that he's past his prime fighting age, or that his anger toward the world makes him a genuine threat to himself and others.
The first two "Creed" movies tried hard to establish Adonis Creed as a fighter who could stand out on his own, regardless of any affiliation with the most famous underdog boxer in cinema history. And he mostly has. But I still couldn't shake the hope that Sylvester Stallone might have popped in for a surprise cameo or that the final fight might have used a Bill Condi needle-drop (Seriously, how are we supposed to know the climax is happening without those opening few notes from "Gonna Fly Now" blaring seemingly from the heavens?) "Creed" can endure without Rocky, but I won't say I'm happy that it has to.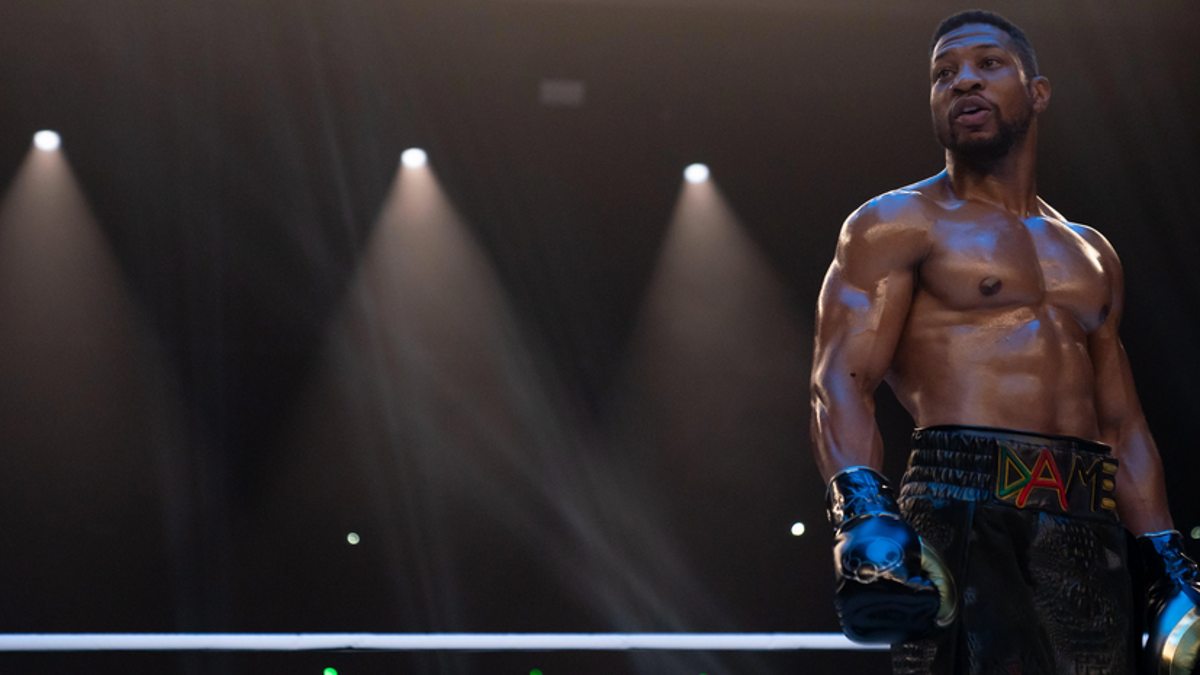 The enviable chemistry between Michael B. Jordan and Tessa Thompson has been an asset since the first "Creed" movie. Now with young actress Mila Kent-Davis playing their daughter Amara, that family bond appears even stronger. Kent-Davis is an absolute joy to watch. I found myself enjoying the scenes of Creed's home life as much as I did the boxing bouts. All respect to Talia Shire, but Rocky's wife Adrian never had as much character development as Tessa Thompson's Bianca. Thompson's character could get her own spinoff with zero boxing involved and I'd still watch. And Jonathan Majors went from being "The Last Black Man in San Francisco" to being the man, everywhere. His character isn't as simple as some of Rocky's foes may have been. Majors plays Diamond Dame as a ruthless man who seems to have no loyalties. It makes him all the more compelling…and unnerving.
Boxing has changed in the nearly 50 years since "Rocky" first premiered, and these movies have changed along with it. Rocky may have been content chasing chickens, but Creed models for Ralph Lauren. In the same way, these movies have continued to grow bigger and flashier. I'm not mad about it. I don't know whether we can expect more "Creed" movies in the future, but if so I will be curious where they go from here. Even if "Creed III" wasn't exactly a knockout, I'm not counting the franchise out just yet.
6.5/10