Through the first three weeks of December, I've watched an average of two 2022 movies per day. It's an annual tradition of mine: putting the rest of my life on hold in order to watch as many new movies as possible before December 31. Here are some very quick reviews of ones I didn't get a chance to write about.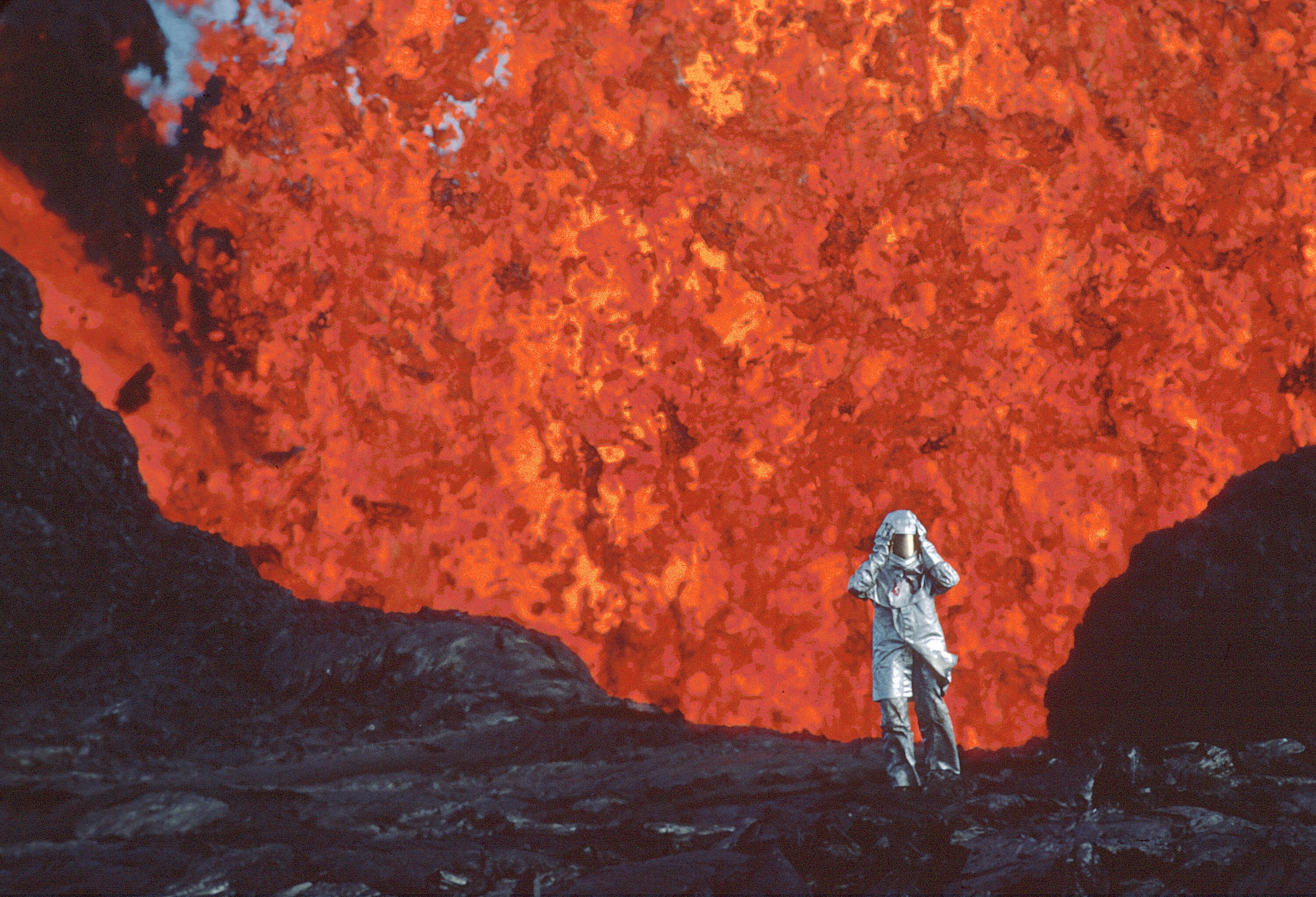 Fire of Love
One of the best documentaries of the year year is "Fire of Love," about two volcanologists who fell in love and spent their lives educating the world about the thing they were most passionate about. I was absolutely awestruck, both by the Kraffts' breathtaking footage of the volcanoes they studied and by their two lives lived to the absolute fullest. 8/10
All the Beauty and the Bloodshed
But the best documentary this year is the latest from journalist and "CitizenFour" director Laura Poitras. "All the Beauty and the Bloodshed" uses a unique approach to tell the life story of activist photographer Nan Goldin, whose photo series about the LGBT community in the 1980s and 1990s redefined what gallery-worthy photographs could depict. But this documentary focuses on her latest activism, targeting Purdue Pharma—the makers of OxyContin—and the family behind the company. If there's anything wrong with this movie, it's that it has so much going on that it's pulling you in too many directions. But all of it is worthwhile. 8.5/10
Ticket to Paradise
There aren't many cute and funny studio rom-coms anymore…or, at least, not like there used to be. So I was thrilled when the latest, with George Clooney and Julia Roberts, exceeded my expectations. No surprise, considering the two acting legends that are holding the reins. Sure, it's predictable, but that's not inherently a bad thing with this sort of movie. 6.5/10
Tár
A running joke among early viewers of "Tár" was that the world-famous composer and conductor Lydia Tár (played by Cate Blanchett) was, in fact, a real person. And I get where they're coming from! From an early scene where Lydia sits on stage to be interviewed by a New Yorker writer, you get the feeling that only a documentary would contain such long scenes filled with this much jargon. But it helps make Tár feel absolutely real, so that when her world begins to crumble, you feel like it's really happening. 8/10
Bullet Train
This is the kind of movie I would have loved to see on the big screen, but I couldn't convince myself to do it and waited instead until I saw it on Netflix. Brad Pitt isn't at the top of his game, but I was absolutely floored by the characters played by Brian Tyree Henry and Aaron Taylor-Johnson (doing Jason Statham better than Statham ever has). If this madcap action-adventure-thriller had focused on them, this movie might have been better. 6/10
White Noise
WEIRD. Adam Driver plays a professor of Naziism, his wife is addicted to a pill that can't be found in stores or doctors' offices, and a black cloud of toxic chemicals is headed toward their 1980s college town. At least the set design is appropriately funky. 4.5/10
Navalny
Another great documentary from this year is "Navalny," which caught up with Russian lawyer Alexey Navalny after he was almost killed by the Kremlin for daring to run against Vladimir Putin in an election. This documentary challenges the notion that any country besides Russia (not China, not North Korea, not Iran) is America's greatest threat. And the filmmakers do a great job humanizing Navalny by showing him in civilian life and with his family. Powerful stuff. 7.5/10
The Silent Twins
You know the disappointment you feel when you watch a movie based on a true story, then you read the Wikipedia page about the true story and it's more entertaining than the movie? That's how I felt with "The Silent Twins." How could the filmmakers take such a fascinating story and turn it into something boring? 4/10
Aftersun
Charlotte Wells's short films have one thing in common—they lack a fully formed narrative. I thought that for her first feature, "Aftersun," she'd have to remedy that. I thought she couldn't drag audiences along for 100 minutes without telling them what they were there for. But that's just what she did. "Aftersun" recounts a vacation a young girl takes with her recently divorced father to Turkey. The pair stay at a resort, sit by the pool, eat good meals, take day trips, and talk a lot. It's a pleasant enough movie, with all the makings of something wonderful. Paul Mescal and newcomer Frankie Corio (who was deservedly plucked from the over 800 girls who auditioned) are both terrific. But the story never lets you in on what it's about. There's no major incident that sets anything in motion. You're just going along with it until it's over. You understand, by the end, what "Aftersun" is about. The movie is a deeply personal one for Wells, and I respect that. But I wasn't moved by it like others have been. 6.5/10
Sr.
This new Netflix documentary isn't strictly about Robert Downey Sr. in the traditional sense (you only barely hear about his upbringing, career, etc.), but the filmmakers did give the former director some semblance of creative control. He used to make more avante-garde movies, so when he heard his son would be making a documentary about him, he wanted it to look like a movie he might have made. In that way, I learned a lot about his unique instincts as a filmmakers, which was quite interesting. 7/10
Emily the Criminal
The movie itself—about a young woman strapped with student loan debt who takes a criminal job to make fast cash—is nothing too special, but Aubrey Plaza has her best chance yet at nabbing an Oscar nomination. 6/10
Women Talking
I have been generally disappointed with many of the biggest movies of the year not living up to my expectations. I haven't often felt truly moved by 2022's slate of movies…but that all changed with "Women Talking." I was blown away by this story of a group of Mennonite women holding secret meetings to decide what to do in the wake of a string of sexual assaults. Rooney Mara gives an eye-opening performance as a woman impregnated by her rapist, but I was most impressed with Jessie Buckley. I am late to the party, but I finally see what many people have already seen in her. 8.5/10
She Said
The best journalism procedurals have an "A-ha!" moment that blows the whole story out of the water and makes audiences feel the weight of the job. Investigative reporting is important work, but "She Said" lacked the punch in the gut this story deserved. Only Jennifer Ehle, in a very small role, brought the emotional resonance needed to make the movie's seriousness feel real to audiences. 6/10
Empire of Light
This romantic drama set around an historic movie theater in 1980s England was, well, a lot. A struggling middle-aged woman who works at the theater strikes up an unexpected fling with a much younger employee, but she might not have been in the right headspace for romance. This is a misfire from Sam Mendes, director of "1917." It has some nice craftmanship—from Roger Deakins's cinematography to the haunting score—but the story is, truthfully, kind of cringey. 4.5/10
Bones and All
You may have heard of this road trip movie about two cannibals trying to find community in a world that fears and despises them. Though I didn't like the casting of Mark Rylance in a supporting role (I couldn't take him seriously at all), I enjoyed this movie until the very end. You could say I ate it up. 7.5/10