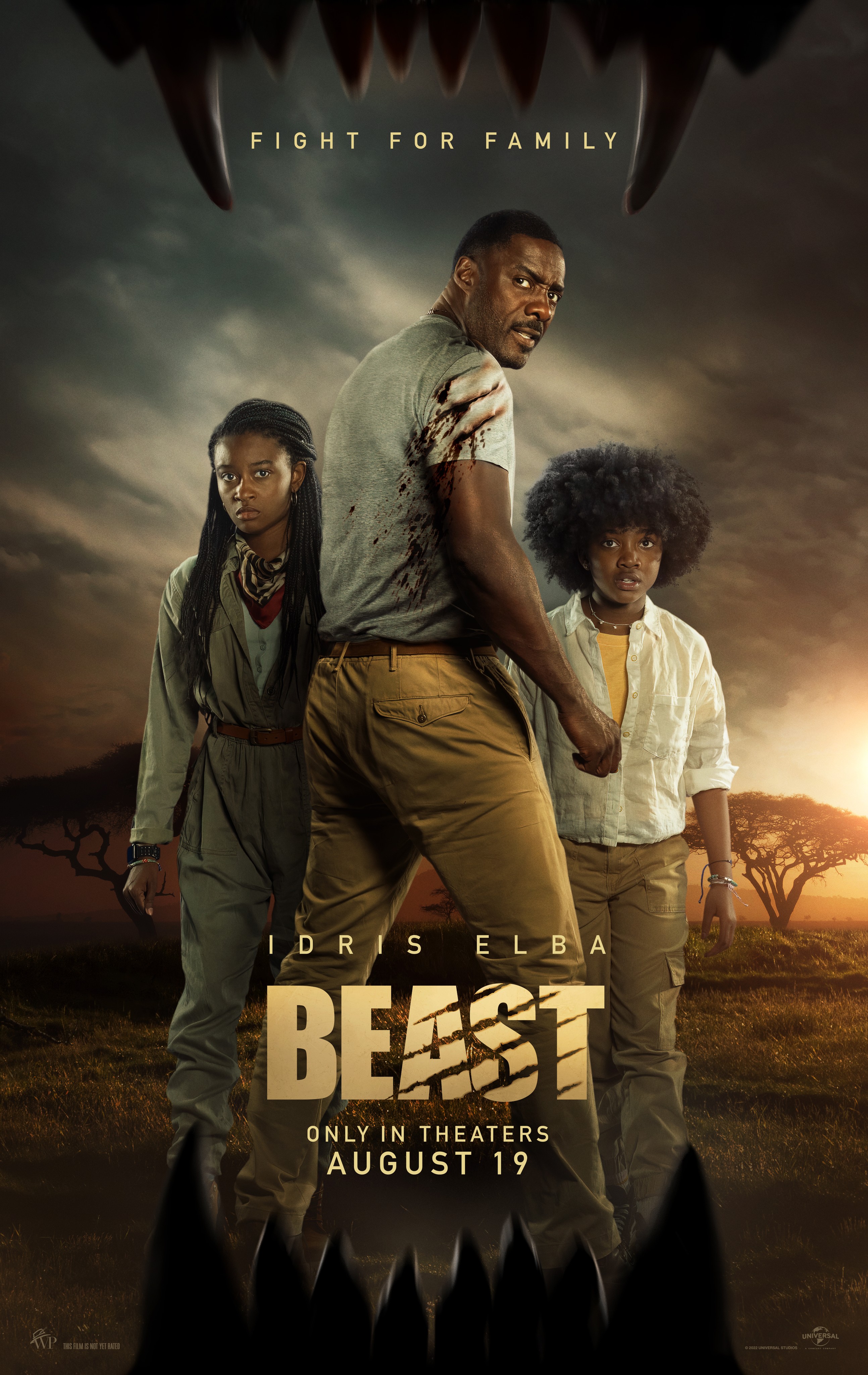 Beast (2022)
Directed by Baltasar Kormákur
Now on Peacock is a new movie about a creature far more intimidating. In the creature-feature "Beast," Idris Elba plays against type as a mild-mannered doctor who takes his daughters on a safari in the country where their late mother once lived. But when they happen upon a lion that's fed up with human encroachment on its territory, they'll be in a fight for their lives.
Idris Elba's type, if you ask me, would be an up-for-anything badass. Dr. Daniel, his character here, is much more mundane. He has to remind his daughters that he went to medical school, so he's not very familiar with guns and he can't hotwire a car. "Beast" doesn't exactly have realism working in its favor all the time (you know, because of the rabid lion), but a worse movie would've made Daniel a jack of all trades. Realism does come into play with the dialogue, which sounds much like what might actually come out of the mouths of some panicked tourists. As the daughters, Iyana Halley and Leah Jeffries are adept at playing scared. Sharlto Copley, who plays a family friend who guides the trio into the wilderness, isn't as good about looking frightened. I don't blame him, since the CGI lion we see on screen was probably represented on location by a tennis ball on a stick or a guy in a lime green onesie.
The "man vs. wild" movie became more popular again after 2015's "The Shallows" reinvigorated it. One drawback of the genre is the scarcity of interactions with the predator. In "Beast," we see only a handful of encounters—with increasing levels of intensity—before the exciting final scenes. This is only so entertaining for me. I prefer something with a more consistent level of excitement. That said, I'm a sucker for movies that give bad parents a redemption arc, and "Beast" delivers. Even when the reconciliation with their spurned children is never in doubt—which is every time—I eat it up. So, I was happy for that. But director Baltasar Kormákur isn't known for great movies. "Adrift" might be his best," but a resume that includes "2 Guns" and "Everest" doesn't inspire much hope. "Beast" falls in line.
5/10