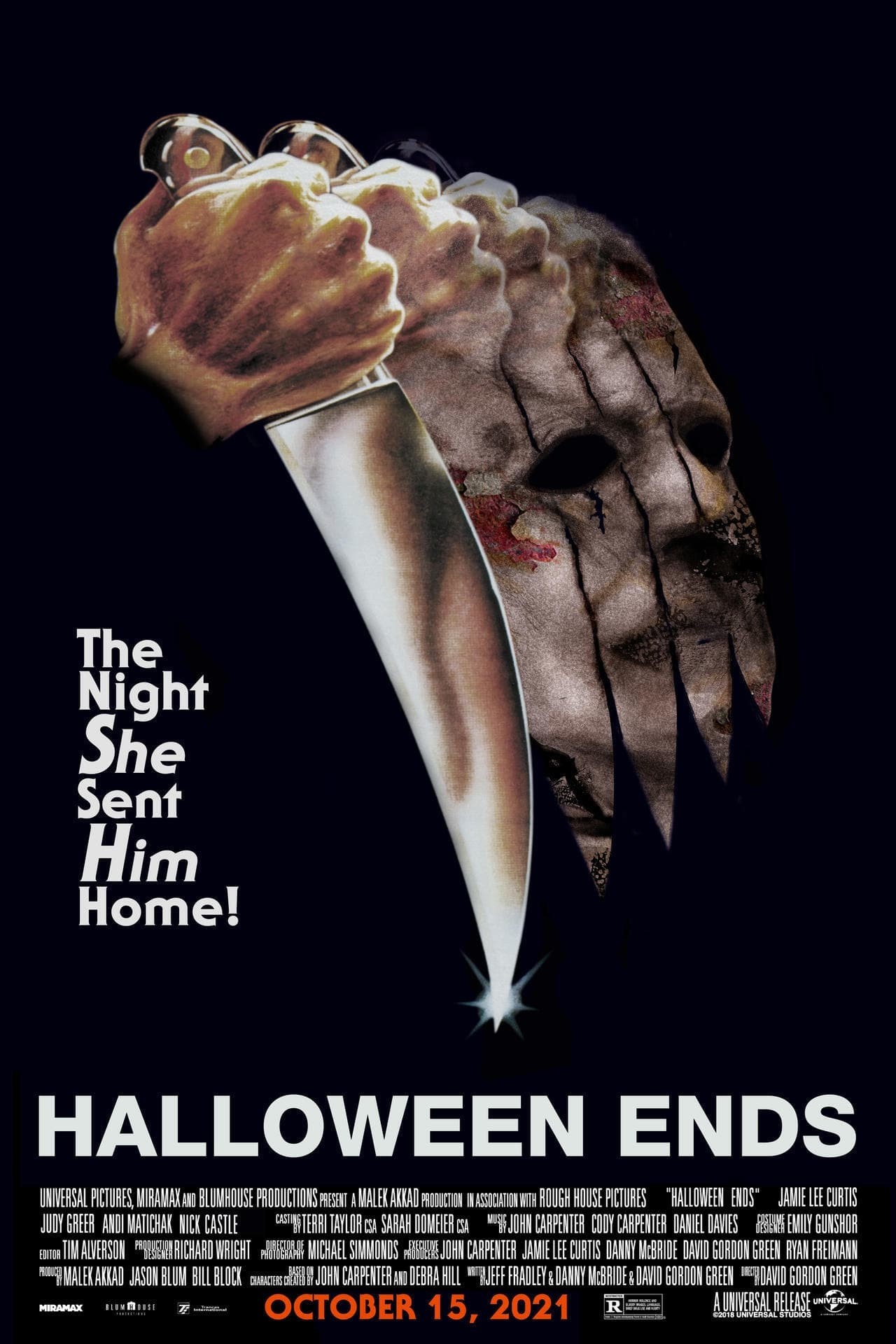 Halloween Ends (2022)
Directed by David Gordon Green
The bold strokes in this supposedly final "Halloween" movie have torn the internet apart. Audiences seem to be split on whether they think "Halloween Ends" is a bonafide slasher classic, or cinematic hot garbage. I'm on the fence.
Laurie Strode (Jamie Lee Curtis) has moved on. It has been four years since the events of David Gordon Green's 2018 "Halloween" reboot and its sequel, "Halloween Kills," and the frequent survivor of Michael Myers's terror has finally found peace. Or, at least, she's trying to. She lives with her granddaughter Allyson (Andi Matchak) in town now, and spends her time writing a book about her experiences. But Michael Myers still lurks nearby, and Halloween is coming up soon. Plus, Allyson's new friend Corey (Rohan Campbell) is Haddonfield's boogeyman now, after an accident a few years ago branded him a killer.
Haddonfield is one of those places nobody should ever live. Just move out, people! Those who remain live in constant fear after Michael Myers disappeared four years ago. Every murder in town resurrects the tired refrain: "Is he back?" "Halloween Ends" does a pretty good job of portraying a town in terror. The movie's first act is spent introducing a new character, Corey, and showing how the town's vilification of him has had unintended effects. For thirty minutes or more, this hardly looks like a slasher movie at all. But I respect the choice to flip the script and not jump right in like past movies have done. Unfortunately, Act 2 loses steam. And Act 3 may be the most divisive of all. Fans of the franchise can't agree on whether the movie is good or bad. For me, I'd say it's at least better than "Halloween Kills." That sequel was little more than a bridge between movies. But "Halloween Ends" doesn't exactly align with what people expected. I'm not saying movies always should…but in this case, it seems to ignore what characters might have been expected to do based on how they were portrayed in previous movies. And that, I do tend to be annoyed by.
Ultimately, I appreciated the attempt to make "Halloween Ends" something other than a poor imitation of the original "Halloween," although when that formula is pulled off well, it can be a hell of a lot of fun.
5/10