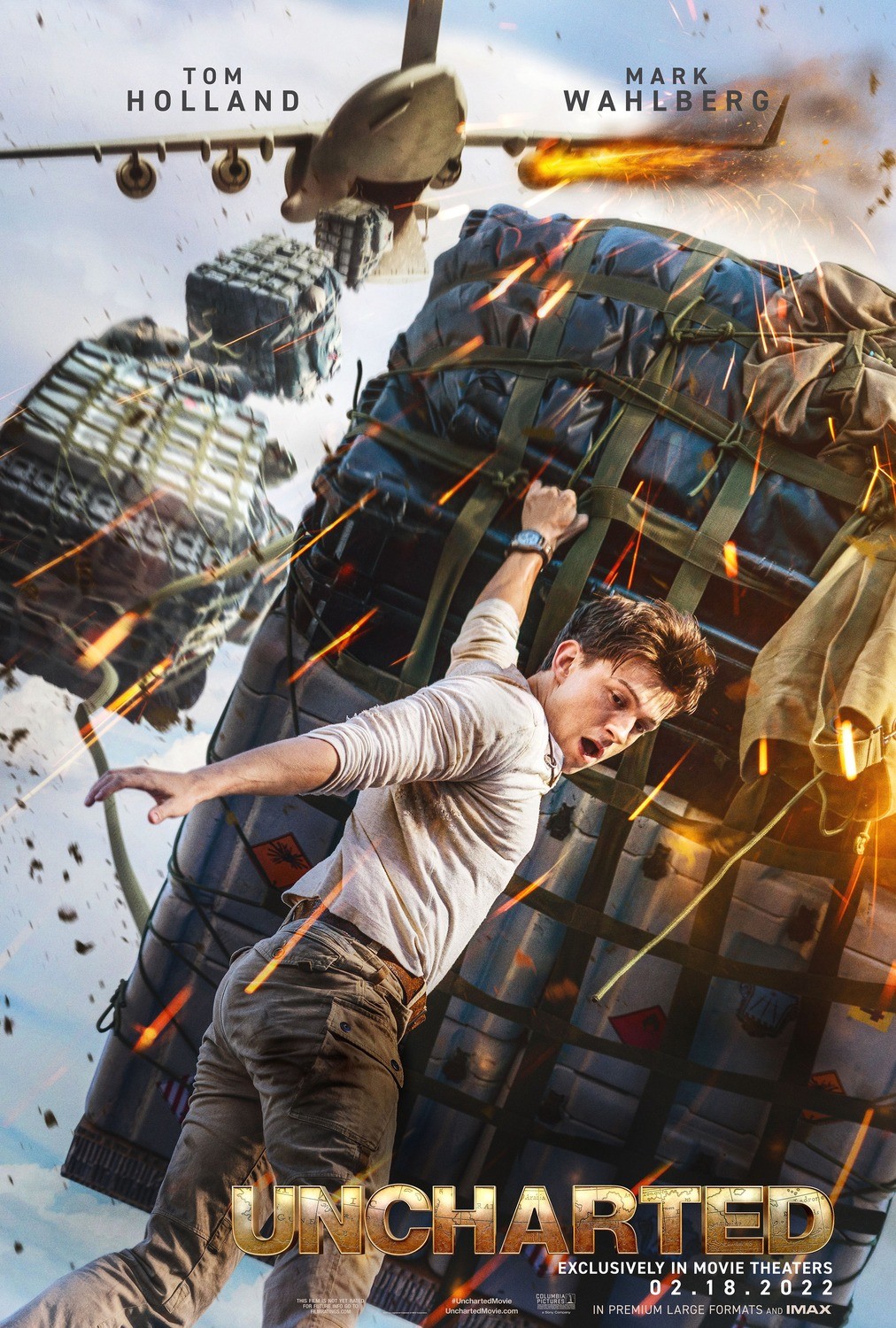 Uncharted (2022)
Directed by Ruben Fleischer
Eat your heart out, Dora—Nate Drake is the new "it" explorer in town. Drake (played by the lovable scoundrel Tom Holland, finally acting his age), an orphaned descendent of the infamous sixteenth century sea captain Sir Francis Drake, grew up all alone. His brother left when he was a kid, and now Nate gets his kicks bartending and pickpocketing. That is, until he meets his match in the sly adventurer Victor "Sully" Sullivan (Mark Wahlberg), who promises him a shot at tons of gold…and, perhaps, the chance to reunite with his globetrotting brother. But the mission gets both men in way over their heads.
"Uncharted" is a funny name for a movie that feels so familiar. It is like "The Adventures of Tintin," "Pirates of the Caribbean," and "The Da Vinci Code," all rolled up into one. And its plot feels like it was pulled straight from one of the video games in the series off which it is based. Maybe it is. But in the end, there was enough money shoved toward this project that its lack of unique vision is not such a big deal. For two brisk hours, "Uncharted" does its best to entertain with showstopping visuals, foot chases, and hijinks. Mark Wahlberg brings a few laughs, and the "can I trust them?" tension between Tom Holland and Sophia Ali (playing an old friend of Sullivan's that may or may not be trustworthy) keeps things fun. Tati Gabrielle is a terrific baddie, as well. Not at all like the type of villain these movies would normally trot out.
Not all enjoyable movies have to be very good. I don't know about everyone else, but I'd watch a sequel. Bring it on.
5/10