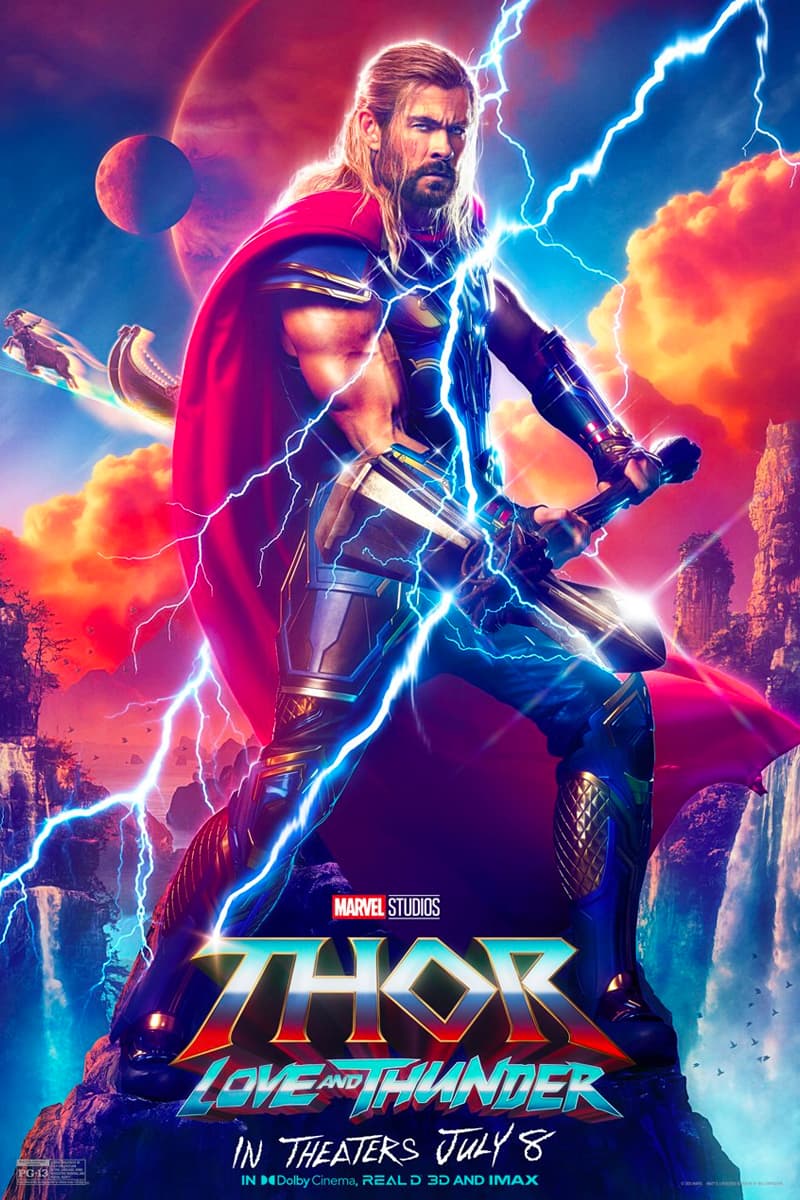 Thor: Love and Thunder (2022)
Directed by Taika Waititi
Warning: My review of "Thor: Love and Thunder" contains very general spoilers
With the Marvel Cinematic Universe's Phase 4 now six deep, my biggest complaint is that the movies still have no connective tissue. What this phase needs is a Thanos, or an Avengers…someone or something that connects the movies together and gives them a collective purpose. Audiences were spoiled by the MCU's Phase 3 (which spanned from 2016's "Captain America: Civil War" to 2019's "Spider-Man: Far from Home") and its Infinity Stone saga. That phase also included director Taika Waititi's hilarious "Thor: Ragnarok," in case you forgot. May's "Doctor Strange in the Multiverse of Madness" flirted with big implications for the universe, but I was hoping that Waititi's "Thor: Love and Thunder" would take it even further. Instead, we were given a fun movie that pretty much wrapped up after two hours. Here's to hoping we can begin to see where this (gestures vaguely to the Marvel universe) is all going…sooner rather than later.
Since we last saw him, we're told, Thor (Chris Hemsworth) has been hanging out with the Guardians of the Galaxy, getting fit, and finding himself. After some time, he and the Guardians part ways and Thor reunites with King Valkyrie (Tessa Thompson) and even his ex-girlfriend Jane Foster (Natalie Portman), who now wields his old hammer as The Mighty Thor. The three team up in New Asgard when a vengeful god-killer named Gorr (Christian Bale) comes a-knockin'.
From the start, I had my concerns. Taika Waititi's second Thor outing starts off silly, but not especially funny. Not to me, at least. It just felt over-the-top for the sake of being over-the-top. I was also disappointed with the lack of Guardians, personally. I'm not even sure each of them had a line to say, they were out of the picture that quickly. Since I still consider "Guardians of the Galaxy" the best Marvel movie to date, I was hoping for more of them and their brand of hilarious hijinks. I guess I'll have to wait until their next movie.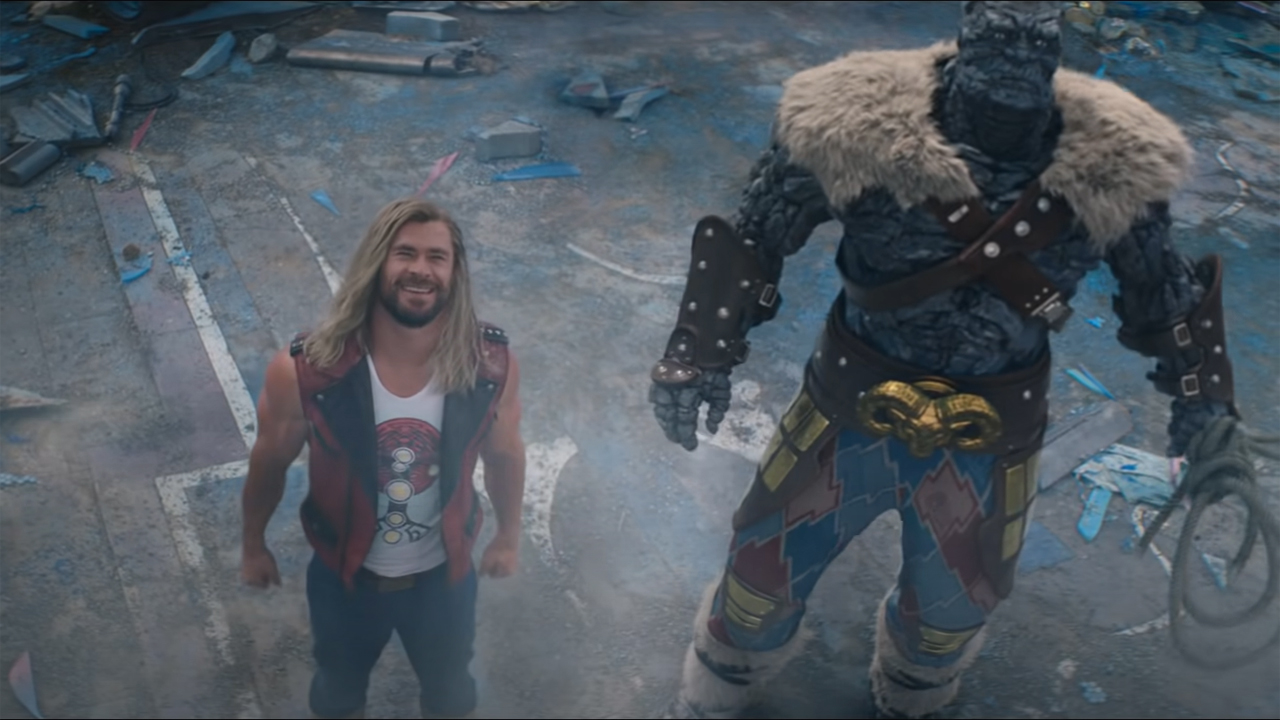 Then there's Gorr. I've never read a Marvel comic book in my life—if that isn't already obvious—so when I first saw the trailer for this movie and heard about a character called "the god butcher" who was to be played by Oscar-winner Christian Bale, my excitement for the MCU's next installment went up considerably. Unfortunately, I was disappointed by the character. It felt too simple, and somehow, I was left bored. I thought Bale did a decent job, but I didn't feel anything for Gorr—not fear, not pity, not anything at all. Apathy, I guess. His evil motives, from the start, felt too self-contained. Somehow, I knew that when I left the movie theater, the MCU was going to be (more or less) the same as it was when I entered the theater. "Thor: Love and Thunder" doesn't do a ton to progress the cinematic universe. Is it fair for me to have different criteria for Marvel movies than I have for other movies? Is it right that I expect this franchise to feel like a coherent unit, rather than a series of action movies that stand alone? I don't know. I think if we're content to have a series of enjoyable movies that stand on their own, then maybe Martin Scorsese is right about these movies being like roller coasters. That's not to say they're not fun, because some of them are very fun. "Thor: Love and Thunder" can frequently be a blast. But when a Marvel movie doesn't serve a purpose beyond cheap thrills, a Scorsese fanboy earns his wings. And we don't need that, do we?
5.5/10