Last October, I offered my thoughts on the best movies of the 1920s. Recently, I had the idea to keep going through the decades, sharing some movies that I enjoyed and that I'd recommend people to see if they haven't already.
The moviemaking industry flourished in the 1920s. If the decade began with a whisper, it ended with a roar when 1927's "The Jazz Singer" became the first partial "talkie." In 1928, more movies followed suit, and by July of that year, "Lights of New York" became the first all-talking feature film. By 1930, almost everyone was talking. Throughout the decade, movies began looking and sounding like they would for decades to come. Here are just some of my favorites from the decade that brought us the discovery of the planet Pluto, the rise of Adolf Hitler, the construction of the Hoover Dam and the Empire State Building, and the introduction of Donald Duck.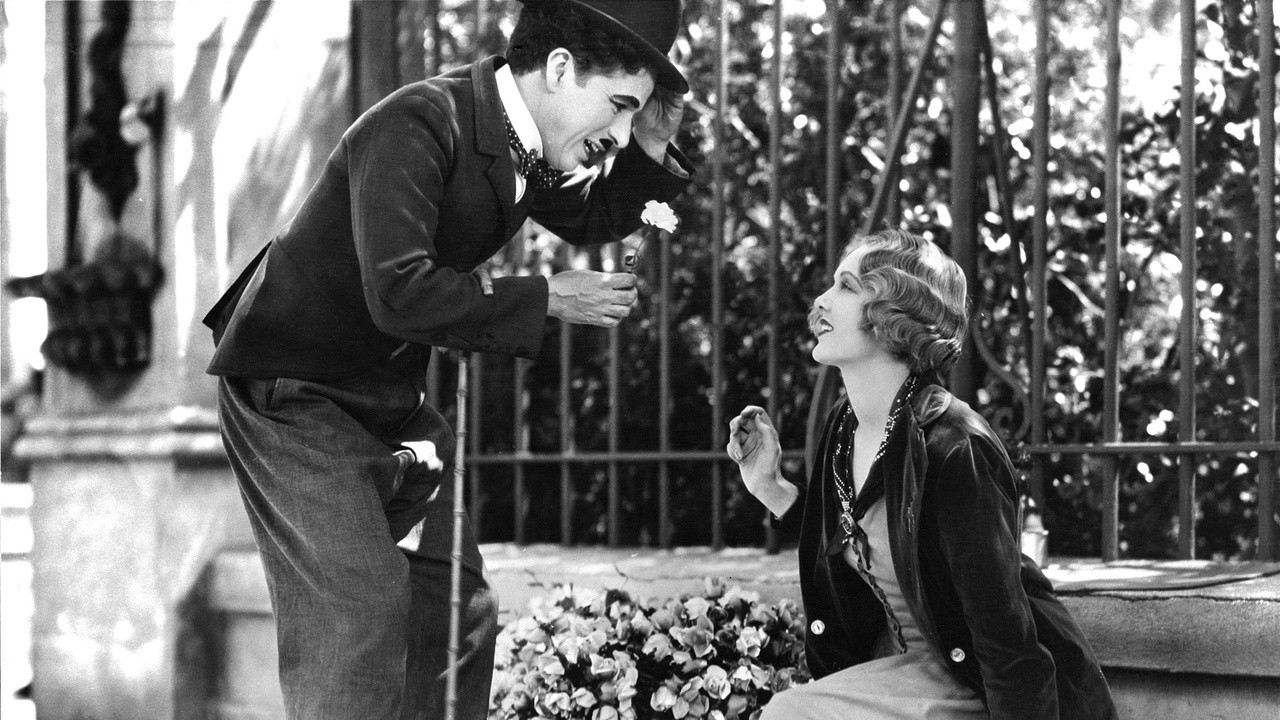 City Lights (1931)
When I said almost everyone was talking, one famous holdout to the talkie craze was sticking out in my mind: Charlie Chaplin. The silent film comedian who rose to fame in the 1910s and '20s didn't make an all-talking picture until 1940's "The Great Dictator"—though, in 1939's "Modern Times" (which could be an honorable mention on this list), we hear Chaplin speak for the first time, only briefly…to sing a nonsense song essentially mocking the idea of talking films. While Chaplin lamented the end of an era (he wasn't the only one), he also feared that when audiences heard his voice, they would lose interest in him. So, Chaplin continued to make silent movies throughout the 1930s. Not that his 1930s output was hampered by a lack of spoken dialogue. "City Lights" and "Modern Times" were two of the best silent movies ever made. For me, "City Lights" is at or near the very top. The adorable story stars Chaplin as a penniless Tramp who falls for a blind girl (played by Virginia Cherrill). By this time, Chaplin was more obsessive as a director than ever. One scene famously took weeks to shoot, because Chaplin was sure it needed to be perfect if it was going to come across to audiences the way he intended it to. Those on set might not have liked him, but audiences for decades to come will be glad Chaplin was a perfectionist.
King Kong (1933)
The first entry in a franchise that has now lasted nearly 90 years, 1933's "King Kong" looks comically quaint side-by-side with, say, 2021's "Godzilla vs. Kong." New action figures for last year's movie looked more realistic than Kong did in the original movie. That's not quite fair, considering Kong was just an action figure back then, too. Stop-motion animation using a Kong figurine were used for all of his full-body scenes, while occasionally, audiences would also get to see his hand (well, a giant, puppeteered model of his hand) come into frame to show how big he was compared to the actors. Nevertheless, "King Kong" was one of the best action/adventure movies of the decade. It became such a big hit that a sequel, "Son of Kong," went into production immediately and released that same year. Filmmakers thought "Son of Kong" should be funnier, since they doubted it could top the epic quality of the first. Audiences didn't love it, and we didn't see another Kong movie for 30 years. But still, "King Kong" deserves credit for giving us such a great character to enjoy for so many years.
Since the start of the pandemic in March of 2020, I've only watched one movie more than twice. After seeing "It Happened One Night" in July of that year for the first time, I couldn't help but revisit it a couple more times in the six months that followed. The romantic-comedy by director Frank Capra (whose "Mr. Smith Goes to Washington" and "You Can't Take it With You" could have also made this list) is one of the best movies ever made, if you ask me. I don't often adjust my list of what I consider the best movies of all time, but I have for this. Clark Gable is at the peak of his toxic suavity as a newspaper man with quite a scoop. He's found an heiress (Claudette Colbert) who is on the run, avoiding a wedding set up by her gruff (and very wealthy) father. On a bus ride from Florida to New York, Gable's character will try to find out as much as he can. But, of course, he'll also start to fall in love. "It Happened One Night" was the first movie to win Oscars for Best Actor, Actress, Directing, Writing, and Best Picture. And it's no wonder.
Snow White and the Seven Dwarves (1937)
The first ever hand-drawn feature film, "Snow White and the Seven Dwarves" is a thing of beauty, and one of the most historically significant movies of all time. Walt Disney showed critics the world over that audiences could tolerate (and, in fact, love) a feature-length animated movie. Before "Snow White," most people thought animation would be confined to short movies, and that only live-action movies were suitable for feature length. Imagine all the great movies we would have missed out on if Walt Disney had listened to them.
Little Women (1933)
It should be worth remembering that throughout most of the 1930s, America was in the grips of the Great Depression. Though the movie industry was still the hot new thing, movie theater attendance took a hit. Studios made layoffs. Still, an estimated 60-75 million movie tickets were sold every week. Theatergoers were treated to giveaway nights and double-features to show that their loyalty was appreciated. In November of 1933, unemployment rates were on the rise, nearing their height of more than 20%. In theaters was an adaptation of Louisa May Alcott's "Little Women" (the first sound adaptation of the book, but definitely not the last). My guess is that someone in Hollywood thought audiences would be more likely to see a movie they already knew they'd enjoy, like an adaptation of a popular novel, rather than gambling their money on a movie title they weren't familiar with. Anyway, this adaptation is my favorite of the three I've seen so far. Much respect to Saoirse Ronan, but Katherine Hepburn played Jo March better than anyone who has done it since. I can't imagine a better balm for the national consciousness at that time–or just a better Christmastime family movie–than this undeniably warm and lovable film.
The Wizard of Oz (1939)
Surely I don't need to explain myself here. The only live-action movie on this list filmed in color, "The Wizard of Oz" made innovative use of Technicolor film. Though some filmmakers preferred shooting on black and white film all the way into the 1960s, "The Wizard of Oz" showed filmmakers what color can do to a movie. Every movie made afterward had to contend with that. Then there's the lore that surrounds so much of this movie. Even if you know how the sausage is made (that the sepia-to-color transition scene was filmed using a stand-in for Judy Garland who wore sepia-colored clothes and walked through a set painted entirely in sepia…for example), "The Wizard of Oz" has the ability to take your breath away time and time again.