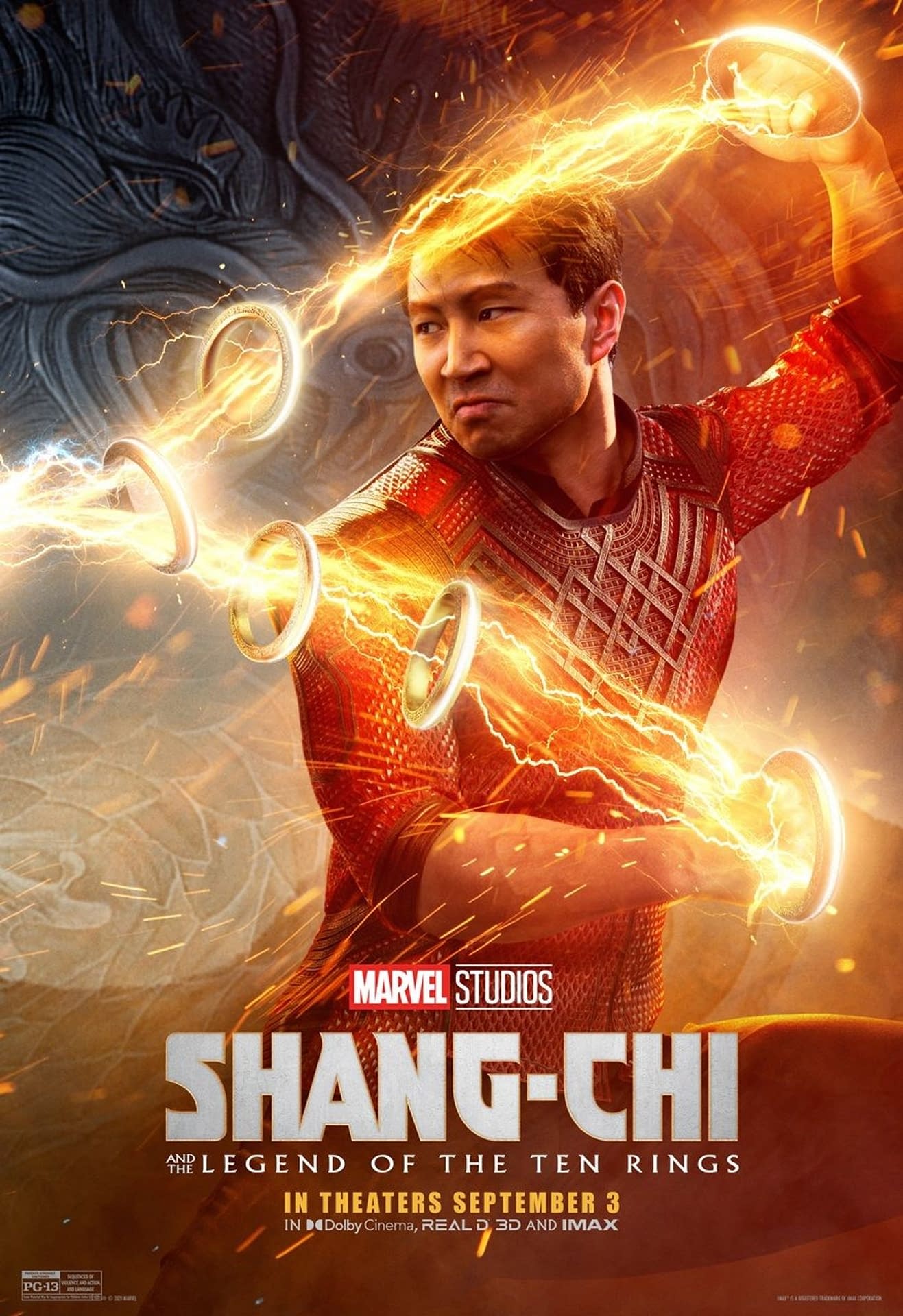 Shang-Chi and the Legend of the Ten Rings (2021)
Directed by Destin Daniel Cretton
Have we all been spoiled by the Avengers? "Shang-Chi and the Legend of the Ten Rings" was the first test. After "Avengers: Endgame," and its unforgettable final act, we were treated to a Spider-Man movie and then a back-in-time Black Widow movie—two characters we've seen before. But who's Shang-Chi? If you're familiar with comic book history, you probably recognize him from Marvel's Bronze Age, when he was featured in solo comics from 1973-1983. But if you only know Marvel from its cinematic universe, you may not know his name. Could this unknown entity entertain audiences who were still reeling from the events of Marvel's Phase 4 two years ago?
Shang-Chi's (Simu Liu) father Wenwu (Tony Leung), also known as The Mandarin, has lived a thousand years thanks to the power of the ten rings he wears like bracelets around his forearms. It wasn't until the 1990s that, searching for a hidden world of mysterious riches, he stumbled upon love…and put away the rings, seemingly for good. While Shang-Chi was trained as a killer, his sister Xianling (Meng'er Zhang) was mostly left alone by her father. But when his mother died and his father again began wearing the rings, it was Shang-Chi who left for America…where he's been for nearly twenty years, until a letter from his sister brings him back home.
Actor Simu Liu has appeared in plenty of television shows since he began acting in 2012, but almost no movies…definitely none even one percent as huge as "Shang-Chi." Marvel puts a lot of trust in Liu to carry their new superhero movie, and he doesn't let them down. He's a charismatic and handsome leading man. Funny, too, as his hosting gig on "SNL" showed! His Shang-Chi would fit in well with the clean, light-hearted humor we hear from the rest of the MCU gang. Awkwafina, playing Shang-Chi's San Francisco-based friend Katy, can always be counted on for comedic relief. And Meng'er Zhang, in her first ever role, is about as badass as Liu. She could be the star of a tentpole action franchise soon. She'd be more than capable.
"Shang-Chi" could have suffered from the same problems as other standalone Marvel movies, like "Ant-Man" or "Doctor Strange"—mostly, that giving a backstory to a character can sometimes be a tedious task with melancholy details and long conversations (not exactly what people want when they go to see a Marvel movie)—but like "Black Panther" before it, "Shang-Chi" succeeds in its task by keeping the backstory brief and the whole movie packed with action. "Shang-Chi" begins with scenes showing The Mandarin and his army toppling governments and gaining power. His ten rings are a cool source of superpower, so it's pretty fun to watch. And Shang-Chi himself also has some sweet moves. The fight scene that takes place on a city bus is as high-octane as any Marvel standalone movie has had in years.
While I still think such an exciting culmination as "Avengers: Endgame" (not the best MCU movie, but certainly the most important) might have been a lot to live up to for Marvel, I'm looking forward to where the MCU might go next with what superheroes we have left (and with the ones, like Shang-Chi, who we're meeting for the first time).
7/10