House of Gucci (2021)
Directed by Ridley Scott
An image of Lady Gaga and Adam Driver in 80s ski apparel sent the Internet wild. To expect "House of Gucci" to live up to that ferocious hype was a lot to ask. To merely hope it wasn't a raving disaster? That's the least it could have done.
Within the first 30 seconds, my half-Italian wife commented "She sounds Russian." Lady Gaga may have been born Stefani Germanotta, but the New York Italian accent is not the Milanese one, and whatever she was trying out for her role as Patrizia Gucci was neither. But at least she looks the part. What about Adam Driver? He neither looks nor sounds the part as Maurizio Gucci, Patrizia's husband and heir to the Gucci throne. Standing in his way are his father, Rodolfo (Jeremy Irons, not even trying to conceal his normal British accent) and his uncle, Aldo (Al Pacino, the strongest part of this horribly cast movie). Aldo's wayward son Paolo also stakes a claim to the company, but I really only mention him so I can begin my review-long critique about Jared Leto's Razzie-worthy performance. I was on his side earlier this year when everyone laughed at "The Little Things" (which I thought was actually pretty effective). But this time, there's no denying it—this shit was awful.
Acting is not the only weak spot, but it is the most glaring. "The House of Gucci" has perhaps the year's worst all-around acting. It contains some of the most inflated acting I've ever laid eyes on. Acting so exaggerated, Al Pacino—of all people—seems subdued by comparison. Jared Leto, under layers of prosthetics, make-up, and embarrassment, sounds like Borat auditioning to be the third Mario Brother. When his character used the words "my wife," you would swear Leto himself was aware of the comedy. I laughed out loud, despite his character being at his lowest point. Leto also abuses the exclamation "Boof!" (popular among Italian fuck-ups) like it's a prisoner of war. Lady Gaga acts, unironically, like she's in a soap opera. I suppose anyone who has ever seen her on stage is aware of her knack for over-dramatics.
But let's not forget the writing! Writers Becky Johnston and Roberto Bentivegna craft a meandering two-and-a-half-hour story of family drama that feels at least twice as long. It can't help knowing roughly what happens at the end, if you're familiar with the true story at all (or read the synopsis, where most sites shamelessly spoil it). If you can look past the acting (and I think you'll find that'd be a tough task for anyone), you'll see that what's being said by the characters isn't much better. Fashion designer Tom Ford appears as a minor character toward the end of the movie, but I wonder if Ford (who has also delved into movies, writing and directing "A Single Man" and "Nocturnal Animals") wouldn't have been a better choice behind the camera. Anyone would have been better than who we got.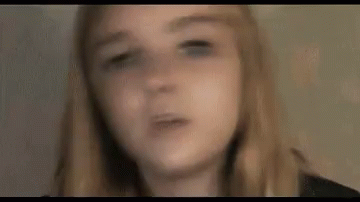 "The House of Gucci" is certainly not "Gucci!" as the teens used to say. It's quite the opposite. It's one of the lousiest movies this year, which is a disappointment to anyone who saw that ski lodge-chic photo of Adam Driver and Lady Gaga. I guess you can say it was all downhill from there.
3/10