Spencer (2021)
Directed by Pablo Larraín
In 2016, Chilean filmmaker Pablo Larraín's "Jackie" told a mythic story of what it must have been like for Jackie Kennedy following the assassination of her husband. While many of the scenes were inspired by true events or even copy them word-for-word, other bits are created out of whole cloth. The point was not to give an accurate analysis of history, but to capture the spirit of a grieving widow who lived through something horrific and had to do it in the spotlight of the media. In this way, Larraín's latest project, "Spencer," is the same. Kristen Stewart's nuanced portrayal of Princess Diana is not meant to be wholly truthful, but is meant to be faithful to (and, at times, exaggerate) the doomed royal's troubled spirit.
It's Christmas Eve, and Diana (Kristen Stewart) is lost. She decided to drive herself to the royal family's country estate, instead of waiting for her driver, but now she doesn't know how to get there. It's symbolic of how lost she feels in her husband's family. Diana, an everywoman who was not cut out for royal life, has recently suspected her husband of cheating on her even though he's accusing her of being unfaithful. As she spends an intense three days with her husband, her kids, and the Queen, Diana's frustrations with royal traditions will come to a boiling point.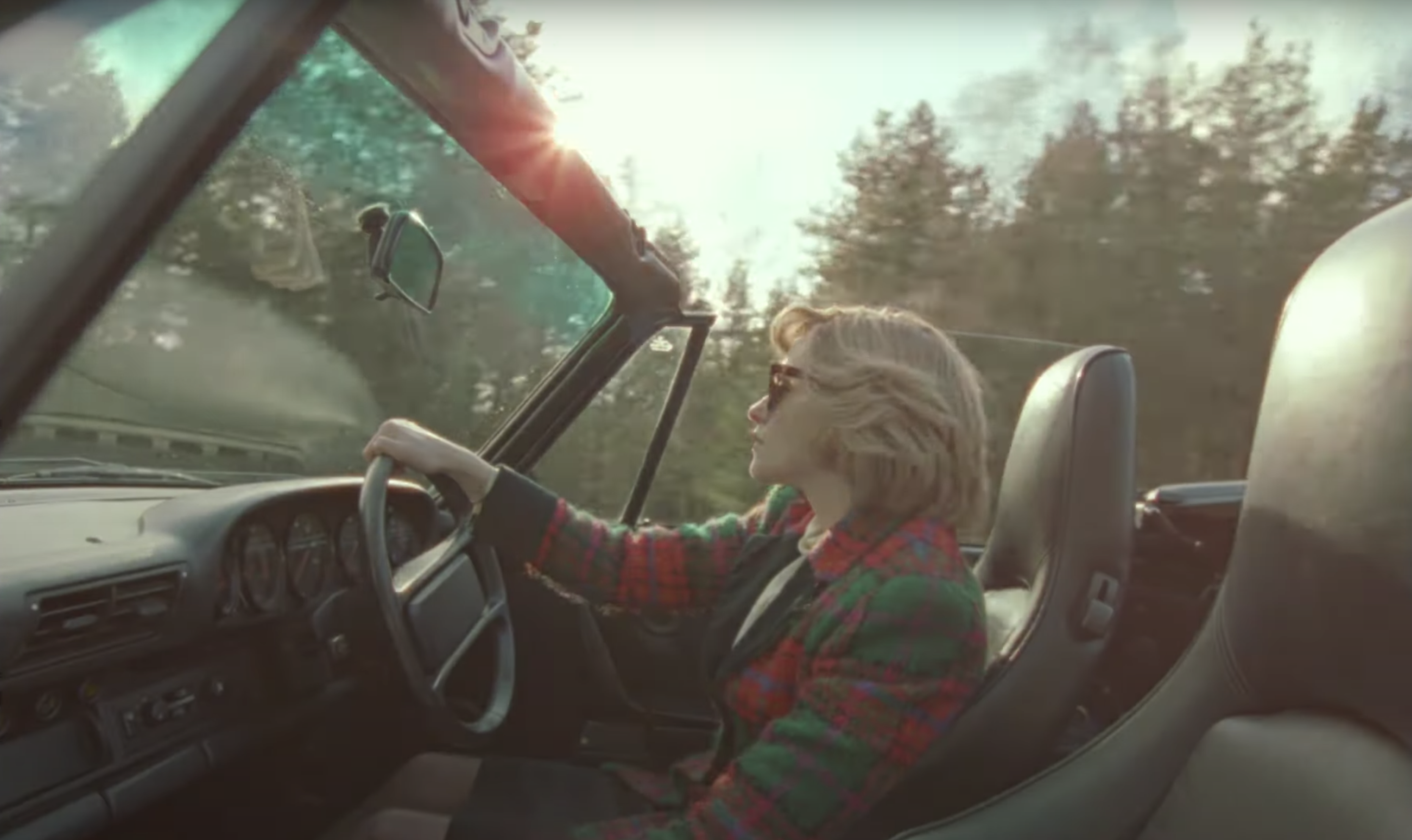 Anyone who knows Kristen Stewart primarily as Bella Swan in the "Twilight" series (including my wife) may scoff at the idea of the actress playing any role of consequence. But as her performances in movies like "Still Alice" and "Personal Shopper" have shown, she's capable of producing buzzworthy work when given the right materials. And indeed, her performance as Princess Diana worked for me. Her physical appearance is a close match, which helps, but it is Stewart's quiet angst that made her feel like Diana (or like the version of Diana this movie called for).
But will Stewart be nominated for the Oscar for Best Actress? Time will tell. One thing I will say is that her costume designers and hair stylists, at least, should hear their names called on that big night. Oscar-nominated composer Jonny Greenwood ("Phantom Thread") should also receive a nomination for his beautifully expressive score, which felt accurate to the intense on-screen chaos. But one aspect of the film that I felt was lacking was the script. While I can appreciate covering only a span of three days and focusing almost exclusively on Diana's character, the dialogue that filled so much of the screentime was not on par with what I had expected. While the film is described as a "fable," I wouldn't have guessed so many of the lines would feel like they were pulled straight from a fairy tale. Too often, it didn't reflect real life. Or even attempt to. Writer Steven Knight was once nominated for an Oscar, but that was 20 years ago. Lately, he's been responsible for the atrocious scripts of "The Girl in the Spider's Web" and "Serenity." Not a blemish-free track record. While I respect Knight's use of foreshadowing and symbolism, sometimes it was too on the nose. The script is a big part of the reason for my just-slightly-above-average rating. Almost everyone else, I think, did their part to make "Spencer" a riveting drama. Only the screenplay was lacking.
5.5/10