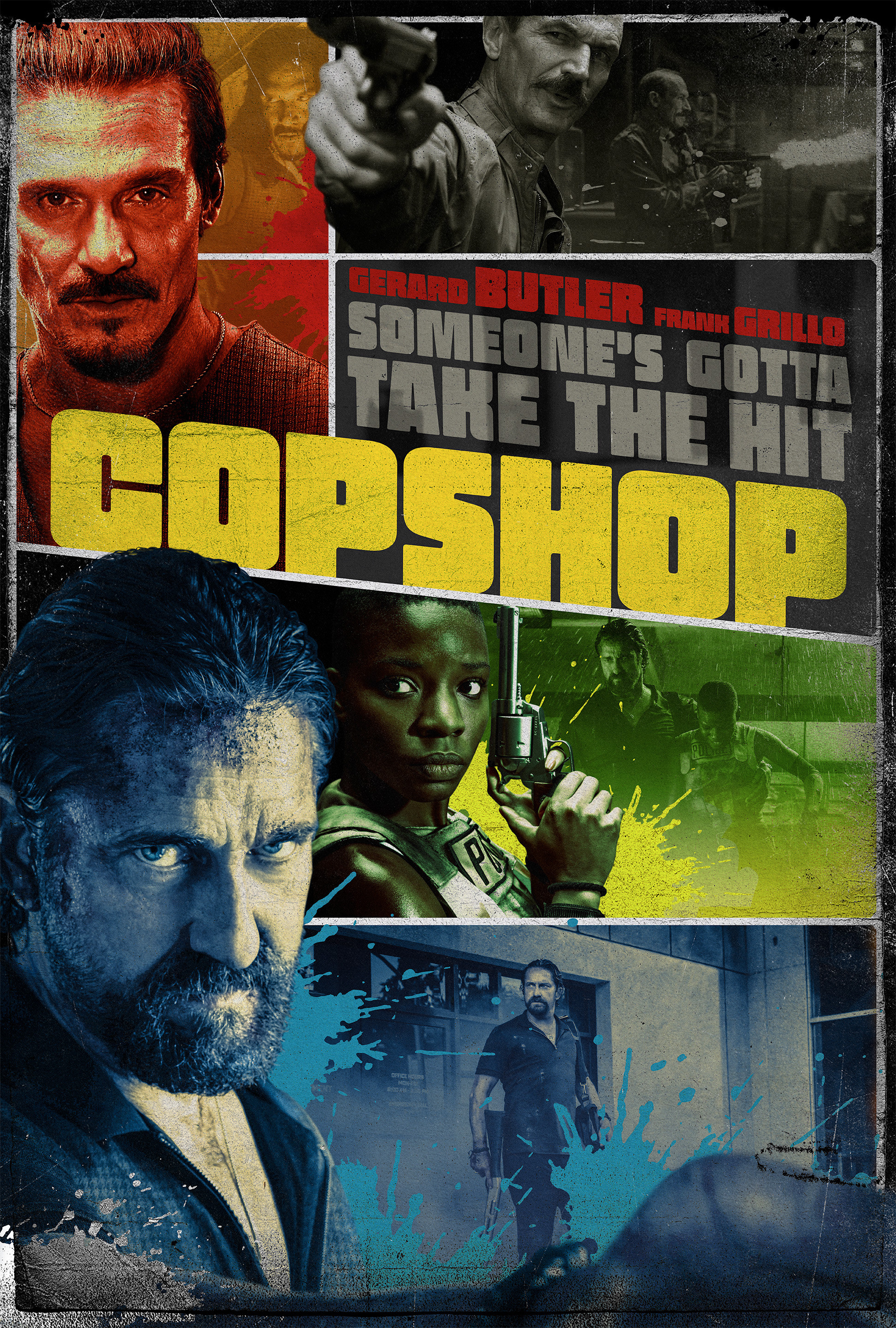 Copshop (2021)
Directed by Joe Carnahan
The plot synopsis of "Copshop," when I read it just last week, couldn't have been more up my alley: a conman, played by Frank Grillo ("The Purge: Anarchy"), gets himself tossed in an out-of-the-way Nevada jail in an attempt to escape the bullet of a wily hitman played by Gerard Butler. The only cop up to the challenge of sorting this mess out is a feisty young rookie named Val (Alexis Louder), but the addition of another dangerous character (played by Toby Huss) threatens to blow the whole situation up.
A headline acclaiming Gerard Butler's performance in "Copshop" is what convinced me to see this movie in theaters. Don't get me wrong; I was already excited. But I hadn't been inspired to see a Gerard Butler movie since "London Has Fallen." That movie's sequel, "Angel Has Fallen," looked like a franchise grasping for straws. And as much as I adore disaster epics, last year's "Greenland" didn't seem worth the risk of contracting a virus. In "Copshop," Butler is having a ton of fun being bad. He's back, baby! Frank Grillo landed on my radar in 2014, when he starred in "The Purge: Anarchy"—one of the most exciting action movies I've ever seen in theaters. He's a great choice for this character. But the standout, for me, was an actress I had never seen before (though, apparently, she was somewhere in "Harriet"). Alexis Louder was a real breath of fresh air. I really expect to see her take off in the years to come. I think I've predicted this sort of thing a lot over the years, and I'm not sure how often it has actually come true, but I really liked her in "Copshop." Toby Huss also gets a juicy role as a real psychopath. Huss always makes acting seem effortless.
"Copshop" sometimes had Quentin Tarantino vibes, with the humor and the vulgarity and, of course, all the action. But sometimes I thought to myself, "Tarantino would have written sharper dialogue." Nevertheless, I had a lot of fun with "Copshop" and hope there's a chance for a sequel in the future (spoiler alert, I guess…at least someone in this movie lives until the end).
7/10