False Positive (2021)
Directed by John Lee
I'm sorry; I can't do it. I can't watch a movie with Ilana Glazer after seeing "Broad City" and not think of her as her immature, lazy, and absolutely chaotic character from that iconic show. A character as memorable as that, how could it not follow an actor around for a while? If that was this John Lee movie's only flaw, I would have been able to get past it. After all, I only just recently binged "Broad City," so it's probably my fault that Glazer's character is so fresh in my memory. But Lee's movie never takes off like I hoped it would. And that's on him.
Lucy (Glazer) and Adrien (Justin Theroux) have had trouble conceiving, so they turn to Adrien's old friend, a fertility doctor (Pierce Brosnan), to help them out. Finally, Lucy gets pregnant, but that's when she starts having hallucinations and paranoid thoughts. Is it just "mommy brain" or is it something more sinister?
Lee's biggest feature directing credit is for "Pee Wee's Big Holiday," the Netflix sequel that released a few years ago. How that prepared him for something like this, I'll never know (I guess the answer is that it didn't). But Lee also helmed six episodes of "Broad City," the wild Comedy Central program that re-popularized the phrase "Yas, Queen" (though it originated in 1980s drag ball culture…credit where it's due!). That seems to be the answer to "Why is Ilana Glazer in a creepy A24 thriller with Justin Theroux?" But her casting seemed an odd choice to me. Brosnan, on the other hand, is just what I expected. His calm, cool energy lends just the right amount of mystery to Dr. Hindle.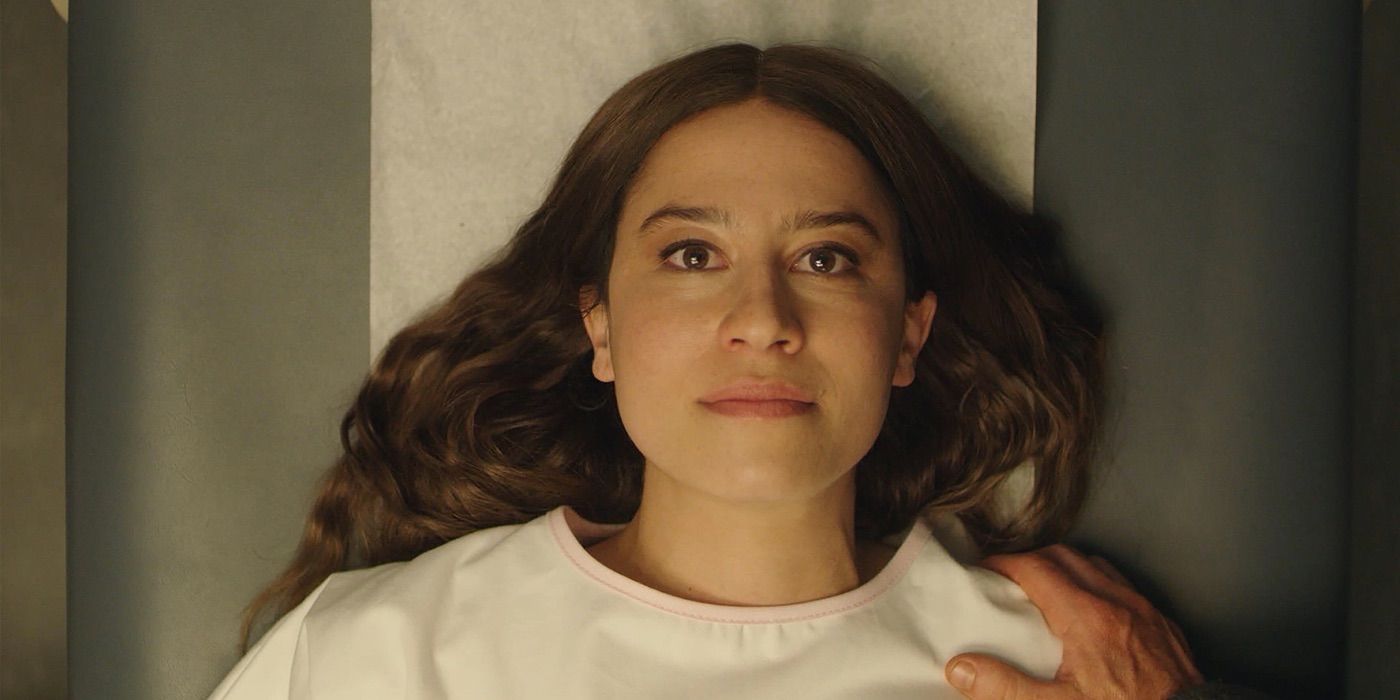 But the vibe of this thriller is a familiar one. "False Positive" is the kind of movie that's creepy, but they don't bother to give you any hints as to why. Until the end, of course. Up until then, all of the creepiest moments end up being part of the main character's nightmares. They don't affect reality in any way (except further damaging Lucy's already weak psyche). So we get more questions than answers. If the point of the movie was to put the audience into Lucy's head so that they're just as confused as she is, it worked. But I've seen that type of movie executed better than this. And the kind of movie that relies on the ending to seal the deal only works if the ending delivers an absolute wallop to the gut. "False Positive" doesn't do that. I predicting the ending very early on. Or, at least, the most "shocking" part of the ending. It just wasn't the shocking blow that it needed to be to make up for the slow, sleepy movie that preceded it.
A24 has delivered some of the wildest films of the past decade, but it's fitting that "False Positive" released on a streamer like Hulu, where it will inevitably be forgotten within the year except by a small number of defenders who may continue to watch it for years to come. Suffice it to say, I won't be one of them.
4/10