This wouldn't be necessary if you all followed me on Letterboxd.
Just saying.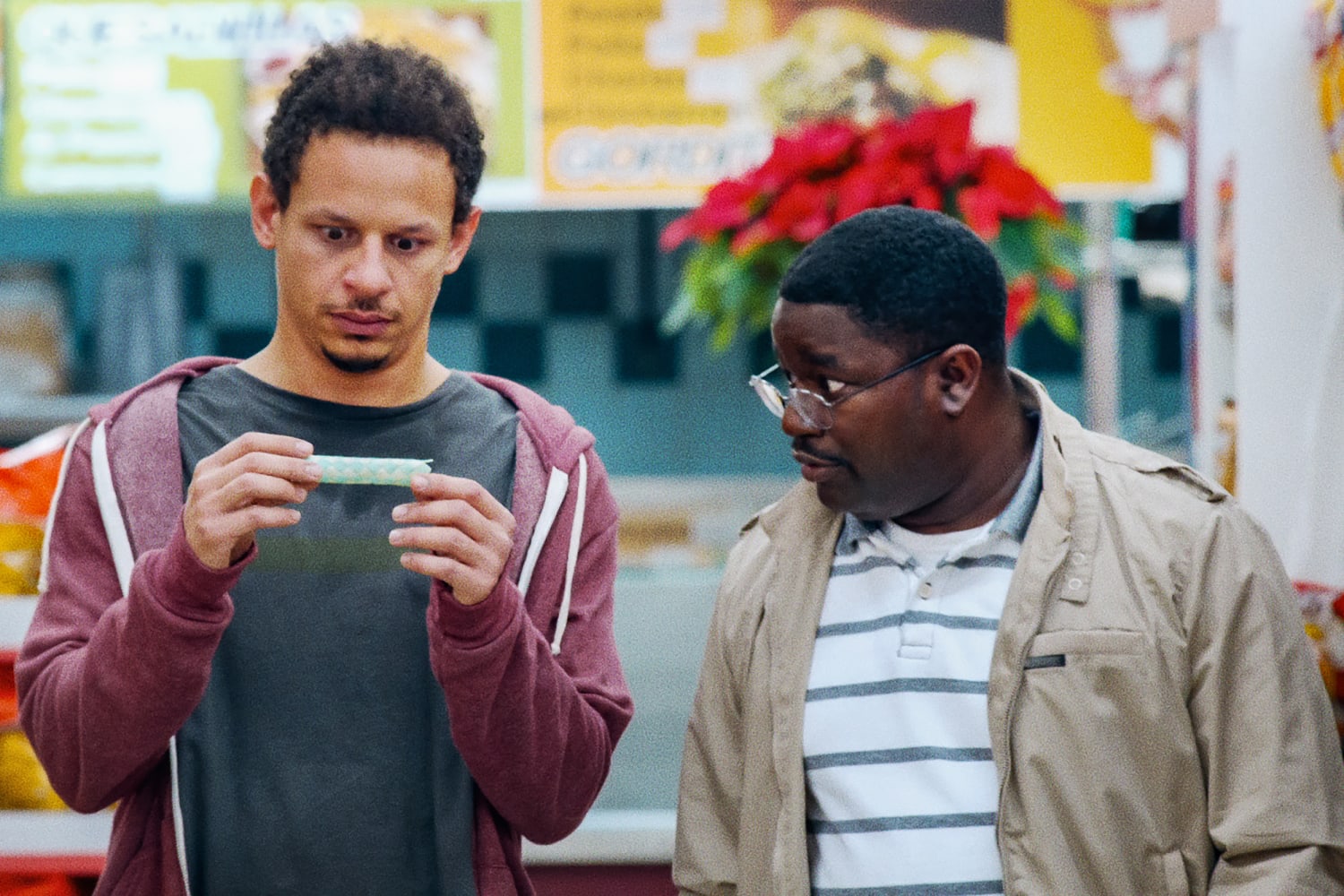 Bad Trip
This Netflix comedy took me by surprise. Part "Jackass," part "Impractical Jokers," the Eric Andre-led "Bad Trip" uses real people reacting to really crazy stuff to tell a simple story about a pair of friends stealing a car and taking it from Miami to New York to confront a character's love interest. It's a lot funnier than I ever would have guessed.
Sister of the Groom
After seeing "That Thing You Do!" I was confronted with the reality of this 2020 release starring that movie's star Tom Everett Scott and also Alicia Silverstone (from "Clueless"…as if you didn't know that). Two total hotties from the '90s. They're still attractive people, but this terrible movie isn't worth enduring regardless.
Mr. Deeds Goes to Town
I've been on a bit of a Frank Capra kick this past year. "It Happened One Night" was an all-time great, and I really enjoyed "You Can't Take it With You," too. "Meet John Doe" was good. But I didn't love "Mr. Deeds Goes to Town" as much as I expected. I mean, it's better than Adam Sandler's bonkers 2002 remake, but it still felt like it was doing too many things I've seen done before. And I think I just don't like Gary Cooper all that much.
Mortal Kombat
Another Warner Brothers movie that released on HBO Max the same day it did in theaters, "Mortal Kombat" had to live up to two movies from the late-1990s and also an incredibly popular video game. But that's only if you were intimately familiar with those. If you're like me, and hadn't seen the original movies, "Mortal Kombat" is a very average action movie with some decent fight choreography and gore. I enjoyed it enough, considering that it was about what I expected it to be.
It's a Mad, Mad, Mad, Mad World
The intermission really threw my fiancé into a tizzy, considering she's not used to three-hour movies. But I really got a kick out of this 1963 ensemble comedy, which threw together some of the most popular comedians of the era–including Sid Caesar, Milton Berle, Buddy Hackett, Ethel Merman, and Mickey Rooney, plus tons of cameos–and made them race for buried treasure. When their characters witness a car crash and approach the dying man, he tells them about money buried in a state park. The men, some with families in tow, race to the state park–encountering setbacks all along the way. It was funny, it was epic (not just the runtime but the budget), and it was worth every penny.
My Octopus Teacher
I had no intention of watching this. It looked corny as hell. But when it inexplicably won an Oscar for Best Documentary Feature, I felt compelled to see if it was really that good. It wasn't. I mean…it was fine. The underwater scenes are obviously gorgeous. And the octopus is very clever and fun to watch. But if you've ever seen any nature documentary series that spent time under the sea, you would already know that. "Blue Planet" 1 and 2, the British series from 2001 and 2017, showed us far more breathtaking scenes of the ocean. With countless interesting creatures. I just don't see how the Academy could have been so wowed by this movie. Especially when better documentaries, like "The Mole Agent" and "Crip Camp," were nominated.
The Miracle Worker
Who hasn't heard of this 1962 drama about the life of Helen Keller, with its two Oscar-winning actresses? But I had never actually seen it until recently. I was expecting something a bit more tame, but "The Miracle Worker" was quite inventive and bold for its subject matter. The scene where Helen Keller and Annie Sullivan engage in a contentious fight in the dining room was heartbreaking and terribly creative. No dialogue for the longest time–just a struggle to get through to a young girl who hadn't yet learned to communicate. I kept going back and forth deciding which of the incredible actresses, Patty Duke or Anne Bancroft, I enjoyed more, but it was really a tie.