That Thing You Do! (1996)
Directed by Tom Hanks
Like the band at the center of his directorial debut, Tom Hanks the director is himself a one-hit wonder. "That Thing You Do!" may not have garnered much attention at the time—it was only the third highest-grossing film the weekend it opened—but watching it now, it's hard to see why it hasn't become a beloved film for the whole family. It's crowd-pleasing in a way that doesn't patronize its audience. Compared to Hanks's second directorial effort, 2011's messy "Larry Crowne," this movie is practically an all-time great.
Picking up some cues from The Beatles' rise to fame, "That Thing You Do!" follows a group of four Pennsylvania boys who record a song in a garage and then ride it to fame. From humble beginnings playing their song at a local talent show, The Wonders (Tom Everett Scott, Johnathon Schaech, Steve Zahn, and Ethan Embry) eventually hire a manager (Tom Hanks) who takes them around the country as they try to keep their band together despite all the new attention and the pressure that comes with it.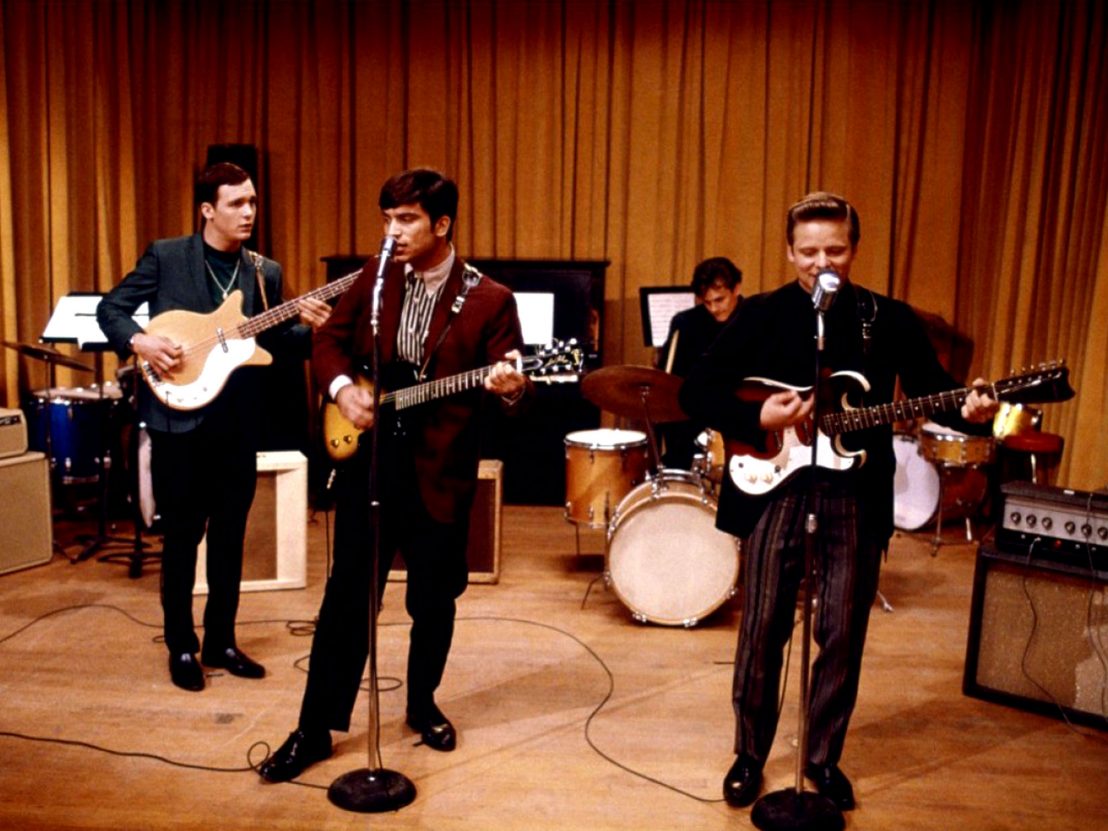 Tom Everett Scott has that likably handsome everyman appeal that Hanks himself had ten years prior, when he was a fresh twentysomething actor. Why didn't he achieve even a fraction of Hanks's fame, then? Maybe he was just too late. Maybe competing against the other young actors of the late '90s—the DiCaprios and the Pitts and the Depps—meant there was no lane for him. Anyway, I loved his performance here and I would also highly recommend the short-lived TruTV series "I'm Sorry," where Scott starred with Andrea Savage. It's a hilarious show that I've watched twice all the way through. With such wonderful bookends 20 years apart, I really don't know why Scott isn't more famous. I also enjoyed Liv Tyler's role—as girlfriend to the band's lead singer, played by Johnathon Schaech—more than I have other Liv Tyler roles. She's not an actress I would have said I loved in the past, but "That Thing You Do!" opened my eyes. The movie also gets frequent comedic assists from Steve Zahn and Ethan Embry. But frankly, the movie doesn't even need Tom Hanks the actor, who doesn't even appear until 40 minutes in. I think I preferred the scenes he doesn't appear in.
The cast, plus Hanks's script (another feature debut for him), makes "That Thing You Do!" an entertaining comedy that still holds up 25 years later. Tom Hanks may not have had much success writing or directing in the years since, but we'll always have that thing he did in 1996.
7.5/10