I'm not in the prognosticating business, so for the past two winters I have skipped the usual Oscar prediction post in favor of something more hopeful: a list of films I'd like to see nominated tomorrow. Some will almost certainly be nominated and some won't, but today I can still wish for the best.
Documentary Short
I have not seen all of the shortlisted documentary short films, but there are two on Netflix that really packed a punch…in two very different ways. "Abortion Helpline, This is Lisa" is an insightful peek into a Philadelphia women's healthcare clinic. Emotional women call in, hoping to receive the financial help they need for their procedure. But without proper funding, the clinic only has a set amount of money to provide each day. If a woman calls too late in the day, the clinic may not have the funds the woman desperately needs. It's not a plea for donations, but I donated anyway. You'll feel compelled, too. For a lighter alternative, check out "Speed Cubers," a longer and fuller documentary about teens who solve Rubik's cubes in world-record times. No, seriously, the two fastest Rubik's speed cubers in history are featured prominently. It's enough to take you from "this is a sport?" to totally invested in forty minutes. "Do Not Split" is another informative doc from Field of Vision, who has made some of the best documentary shorts in recent years. But I preferred "Elevator Pitch," Field of Vision's better short from last year (which isn't on the shortlist, unfortunately). 
International Feature
I'm all in for "The Mole Agent," the documentary that followed an adorable senior citizen who moved into a Chilean nursing home at the behest of a P.I. in an attempt to find evidence of elder abuse. Sergio Chamy, I would die for you. Check this one out on Hulu, I beg of you. I also quite enjoyed "Collective," an important journalism procedural that is more likely to be nominated.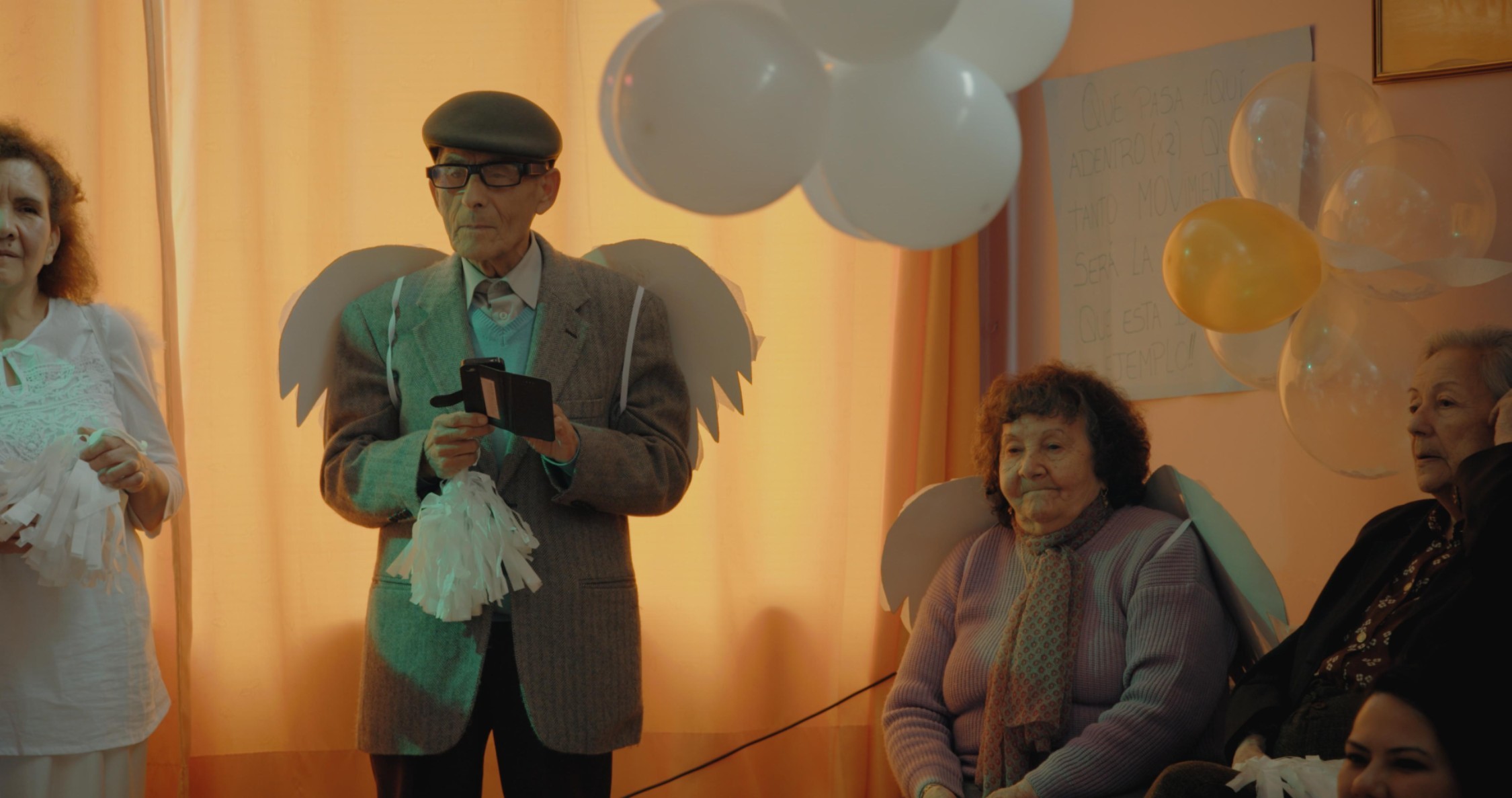 Documentary Feature
Last year, "Honeyland" became the first film ever nominated for Best Foreign Language Film and Best Documentary Feature. This year, both "The Mole Agent" and "Collective" are shortlisted in both categories. I hope at least "The Mole Agent" gets two nominations. One of my favorite films of the year, and the movie I'll be rooting for to win this category, is "The Painter and the Thief." Also on Hulu, this remained my favorite movie of 2020 until late fall. It's marvelous. I also hope "Crip Camp" and "Dick Johnson is Dead" are nominated. "Crip Camp," produced by the Obamas' production company (the same one that was nominated last year for "American Factory"), is a fascinated documentary about the disability revolution of the 1970s. I never knew so much about this very important civil rights fight.
Animated Feature
Truthfully, I wasn't thrilled about any of the animated films that released last year. "Onward, "Wolfwalkers," and "Soul" are all good movies, and they'll all almost definitely be nominated, but I don't know which one I want to see win. I will say, I'm happy that the Annie Awards and others have given nominations to "Shaun the Sheep: Farmageddon," the sequel to the 2015 film. The better sequel, I will add. I'd love to see it nominated.
Score
I was happy to see "The Invisible Man" appear on this shortlist, because I thought Benjamin Wallfisch's score was one of the year's best. Or at least the year's most nerve-wracking. But ultimately, I think Trent Reznor and Atticus Ross's Golden Globe-winning "Soul" score richly deserves the Oscar it is very likely to win. What they did with that music is so far outside of what I might have expected for that film, but it compliments it so well. Jon Batiste's jazzy contributions are nice, too, but we'll be talking for years about how grateful we are Reznor and Ross went so hard on this Pixar film's music. As for other nominees, I'm hoping to see nods for "Da 5 Bloods" and "The Trial of the Chicago 7," at least. Daniel Pemberton's work on "Chicago 7" is right up there with his underrated scores for "Steve Jobs" and "Spider-man: Into the Spider-Verse."
Original Screenplay
I've seen "Promising Young Woman" more times (three) than any other movie from last year, and I fully support it being one of the leading contenders in this category. Darkly funny and thrilling in equal turns, Emerald Fennell's screenplay took some turns most people wouldn't see coming. "Sound of Metal" is another film that struck me as having a terrific script. The story is wonderfully original, but it's the dialogue that made it all feel so real. "Minari," that joyous Korean-language film from Lee Isaac Chung, also richly deserves a nomination here. And, fine, "The Trial of the Chicago 7."
Adapted Screenplay
"The Father" was my favorite film of the year and my hopeful winner in this category. Wow wow wow this movie was so powerful. Sure, Anthony Hopkins delivered what I consider the year's finest performance, but this harrowing story of dementia was made possible by the remarkable script that made the audience feel like they were going through the same memory loss. It felt like a puzzle with some pieces missing. "Nomadland," too, deserves to be one of the top contenders in this category. I also quite enjoyed "The White Tiger" when I saw it in January. This is also where "Ma Rainey's Black Bottom" could see one of its many nominations, and I wouldn't mind that at all.
Supporting Actor
For me, this category belongs to the underdog, Paul Raci–an unknown actor to me until I saw his performance in "Sound of Metal." The son of two deaf parents and former rock and roller turned in one of my favorite performances of the year as mentor to Riz Ahmed's newly deaf character. He's such a warm and understanding presence amongst the chaos of Ahmed's new life. About 60 years Raci's junior is Alan Kim, the adorable young actor in "Minari." What a heartwarming thing to witness. Sacha Baron Cohen's hippie character in "The Trial of the Chicago 7" was wonderful, and his castmates Mark Rylance and Eddie Redmayne are good too. You could fill this category with the ensemble from "The Trial of the Chicago 7" and it wouldn't suck. 
Supporting Actress
Alan Kim's castmate in "Minari," Yuh-Jung Youn, is my favorite to win in the Supporting Actress category. But Olivia Colman's performance in "The Father" is also deserving of a nod. I will say, I am surprised to see so much hype for Amanda Seyfried's performance in "Mank." She did a great job, no doubt, but that role was smaller than most and lacked a really powerful moment, that I recall, that would have made hers a leading contender here. I really just didn't see what made this so interesting to so many people. 
Actress
This category is so full of great contenders. For my money, Frances McDormand should walk away with the win here. She was so convincing in "Nomadland," one might mistake her for one of the many real-life nomads who appear in the film. Another possible winner is Oscar-winner Viola Davis, for her titular role in "Ma Rainey's Black Bottom." I loved Carey Mulligan in "Promising Young Woman." Her singular performance made Cassie one of the year's most memorable characters (or, maybe it's because i've seen it more than once). Andra Day and Zendaya also deserve nominations here, I think. I was particularly impressed with Zendaya's performance, in Netflix's "Malcolm and Marie." 
Actor
Chadwick Boseman is a favorite in this category for his role in "Ma Rainey's Black Bottom," and his performance was so strong it'd be hard to be angry if he became the first posthumous Best Actor winner in 25 years. But in my mind, Anthony Hopkins had the year's best performance as a man struggling to keep a hold on reality. For a man who is still so sharp, he has no problem convincing us all that his character is not. If it's not Hopkins, I would root hard for Riz Ahmed to gain his first win. At the least, the actor better receive his first Oscar nomination. Delroy Lindo has been snubbed in this category too many times this year. And Steven Yeun, too, might very well deserve a nod. I'd give one to Gary Oldman, too, for his performance in David Fincher's "Mank." Even if the actor was much older than the character, he somehow made it work.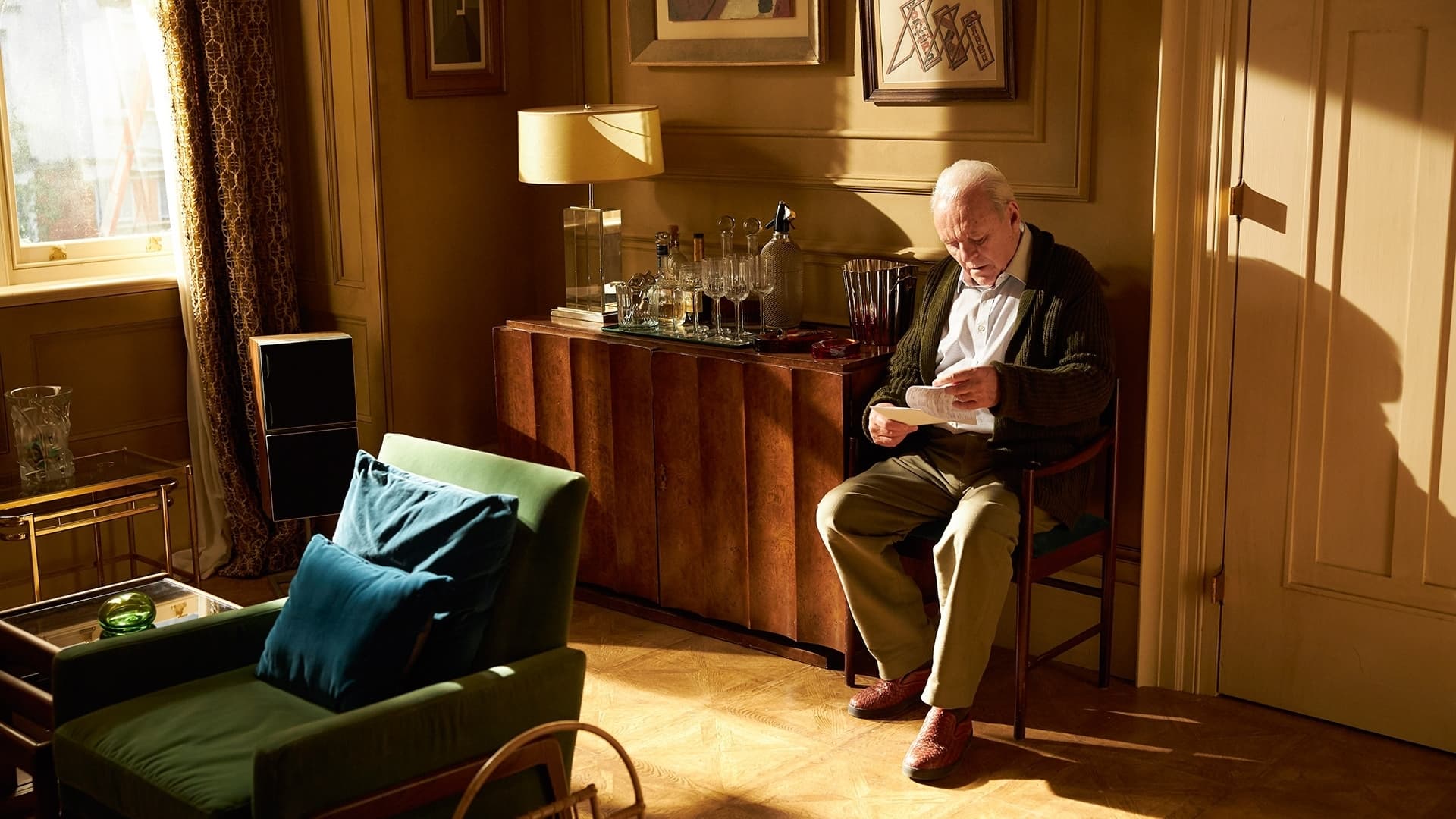 Director
Chloe Zhao has been doing well in this category so far this season, and it makes sense. Her "Nomadland" is one of the best films of the year. I remember when, not too long ago, "The Rider" got a lot of buzz. I've still never seen it, but I will. Florian Zeller deserves recognition for bringing his stage play "The Father" to life (but I recognize the odds are stacked against him). Give a nomination to Emerald Fennell, too, and Kelly Reichert for "First Cow." 
Best Picture
"The Father," people! I haven't been mad about some of the films that have been seen as the favorites this year, like I have in past years (we're all still pissed about "Green Book," right?), but I have been bummed that "The Father" has largely remained out of the conversation. If "Nomadland" wins, I'll be happy for it. That's the other likely nominee that I consider among the top tier. Other nominees should include "Promising Young Woman," "Minari," "Ma Rainey's Black Bottom," and "First Cow." Documentaries are never nominated for Best Picture, but "The Painter and the Thief" and "Crip Camp" are two of the best films of the year. But for me, it's "The Father." Recognize it, cowards!