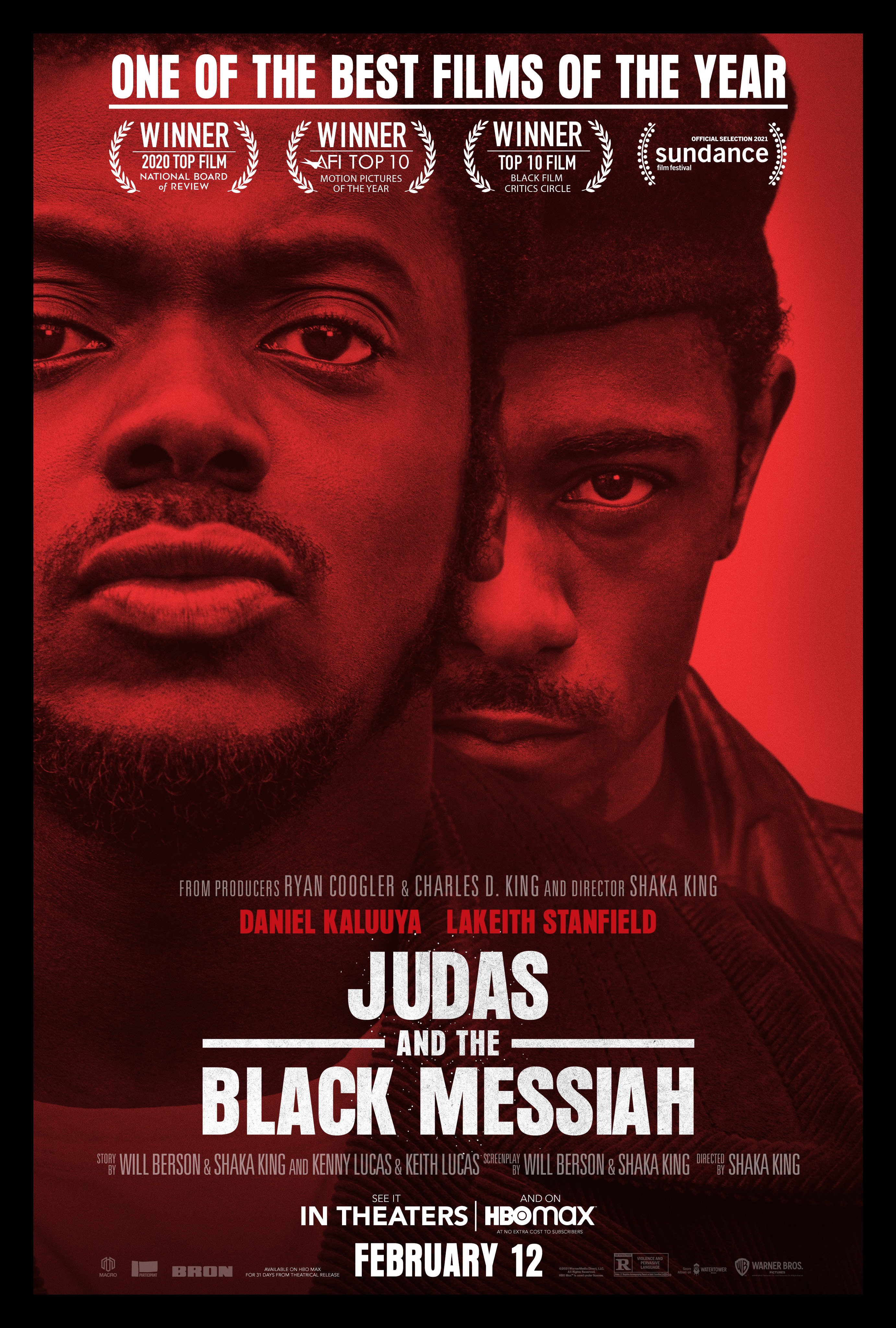 Judas & the Black Messiah (2021)
Directed by Shaka King
HBO Max is back with another high-profile movie for your viewing pleasure, director Shaka King's exciting breakthrough "Judas and the Black Messiah." The historical drama pairs Daniel Kaluuya with his "Get Out" castmate Lakeith Stanfield. Based on a true story, "Judas & the Black Messiah" begins when Bill O'Neal (Lakeith Stanfield) is caught stealing a car and is given two options: go to jail, or help the FBI infiltrate the Chicago chapter of the Black Panther party to get information on its chairman, Fred Hampton (Daniel Kaluuya). He chooses the latter, but after a while he begins to see why someone would subscribe to the beliefs of the Party.
Daniel Kaluuya deserves every bit of attention his role has been receiving. To steal a line from the movie, he either deserves an Academy Award or he really believes what he's saying. Lakeith Stanfield, in the lead role, has been getting comparatively less attention, but he's unsurprisingly good. He's always terrific. And in a couple pivotal scenes, Martin Sheen really resurrects FBI Director J. Edgar Hoover. His makeup team deserves major credit.
The only thing that almost ruined this Black Panther party is the feeling that we've seen it before. There was a time when a film like this would have been considered daring. Not too long ago, movies about Black Americans were usually about their tragedy. But what was the last new slavery movie you saw? For me, it was 2019's "Harriet," I think. Before that, maybe Nate Parker's doomed "The Birth of a Nation" in 2016? They don't seem to be as common anymore. Today, films about powerful Black Americans succeeding don't seem to have as much trouble getting made. That's a great thing, but it makes "Judas and the Black Messiah" feel like a movie that's been made before. The main character in "BlacKkKlansman" played out a similar scenario in the first part of that movie, for instance. But have no doubt, "Judas and the Black Messiah" is still a really good movie. It's a good thing that it doesn't feel entirely new, because it means the industry has begun to see the value in telling these stories.
7/10