Ten months ago, only a week into my quarantine, I wrote a post recommending some Netflix original movies I had seen and enjoyed. Now, in case you're still home a lot (as you should be if you're in America), here are some movies from Amazon Studios (which should all be on Amazon Prime) that I recommend.
IF YOU'RE CURIOUS ABOUT THAT "SEA SHANTY" TREND ON TIKTOK…
BLOW THE MAN DOWN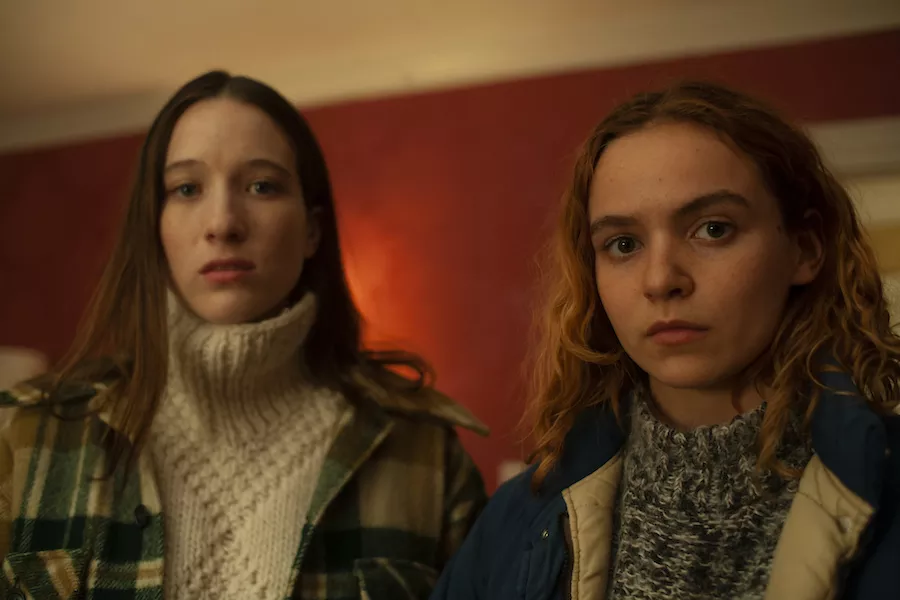 "Blow the Man Down" is one of the more recent films on this list. It's a curious little crime-comedy about two girls living near the water who get in over their heads. Margot Martindale plays the deliciously terrible antagonist (or one of them), which is itself reason to watch. But it's the sea shanties that are the real draw. I know nothing about why sea shanties were trending, but if it's because someone recently saw "Blow the Man Down," I wouldn't be shocked. It made the shanty a genre I would like to explore more.
IF YOU'RE LOOKING FOR A CHANCE TO UGLY CRY…
I have never cried so much watching a movie in my life. I saw "Gleason" in the back row of a small theater, with one other person several rows ahead of me. I'm glad I had tissues, because I needed them. "Gleason" follows Steve Gleason, former New Orleans Saints safety, as he discovers two things…that he has been diagnosed with ALS, and that his wife is pregnant with their first child. The ensuing emotional journey sees Steve maintain an increasingly strained relationship with his wife (who becomes his caretaker), connect with his own father, and record video messages for the son he's afraid he might never get to see.
IF YOU'RE LOOKING FOR QUALITY FILMMAKING…
I know, I know, this one might be obvious. It's Amazon Studios' only Best Picture nominee (and Best Director, Best Actor, Best Supporting Actress, Best Supporting Actor…), and it's a wonderful example of dramatic filmmaking. Casey Affleck knocks the socks off this role, and Lucas Hedges says "Hello" to name recognition. But Michelle Williams really steals the show, despite her limited screentime. This is one of the best all-around film on this list, and if you haven't seen it yet I don't know what you're waiting for. Consider this your sign.
IF YOU'RE LOOKING FOR SOMETHING WITH A MESSAGE…
"Chi-Raq" is, admittedly, not for everyone. I don't even know if it was for me. Amazon Studios' first official release, "Chi-Raq" is also probably one of the least-liked movies on this list. But what "Chi-Raq" isn't is ordinary. And its loose adaptation of the ancient Greek comedy "Lysistrata" is brilliantly brought into the 21st century. Spike Lee has made some great movies, some truly bad movies, and some movies that you can respect if not enjoy. For me, "Chi-Raq" fits in that last category.
IF YOU'RE LOOKING FOR ARMIE HAMMER'S FAVORITE MOVIE…
Modeling is a dog-eat-dog world, full of bulimia and back-stabbing and something much more intriguing. Nicolas Winding Refn is not an filmmaker I normally enjoy. Though a recent rewatch of "Drive" left a slightly better taste in my mouth, "Only God Forgives" remains one of the most disappointing films in recent memory. But "The Neon Demon," though not perfect by any means, is one movie where Refn's neon palette (he's color-blind, so bold colors are the only way he can see his visions come to life) adds something to the film.
IF YOU'RE LOOKING FOR MY FAVORITE MOVIE ON THIS LIST…
If only "The Handmaiden" had released after "Parasite" garnered attention for the batshit awesomeness of South Korean cinema, I think it would have had a great shot at Best International Feature Film or even Best Picture. But alas, the critical darling was snubbed by its own country, who submitted another movie to compete at the Oscars. Too bad. This twisty, salacious thriller, based on Sarah Waters's terrific novel "Fingersmith" (which I also recommend, though I don't recommend the three-hour BBC mini-series adaptation as much), is one of the most gripping films I've ever had the pleasure to see. I watched this at home, on my couch, and I couldn't be bothered to peel my eyes from the TV screen for any reason.
IF YOU'RE LOOKING FOR AN UNDERSEEN SUCCESS…
This one really messed me up. I think "Brad's Status" hits differently if you're a son or a father. I identified with both characters at times: the kid, visiting colleges with his father, and the father, still holding on to the idea that his best days aren't behind him. Ben Stiller's character comes a long way throughout the movie. While it's true that the version of masculinity he represents is pretty repellant, by the end he and you will both agree that it's time for a change.
IF YOU'RE LOOKING FOR SOMETHING THAT WILL CATCH YOU OFF GUARD…
THE INVISIBLE LIFE
"The Invisible Life" hit me like a ton of bricks. I remember laying on my couch one lazy weekend morning and thinking "Damn, that was good." I had no idea what I was getting myself into, but this Brazilian drama about two sisters whose lives take markedly different paths was one of the best films I saw last year (it was actually the first movie I watched in 2020). It uses its 2.5 hours well, drawing you into its characters' lives so you feel invested in what happens next. I hope it gives you the same feelings it gave me.