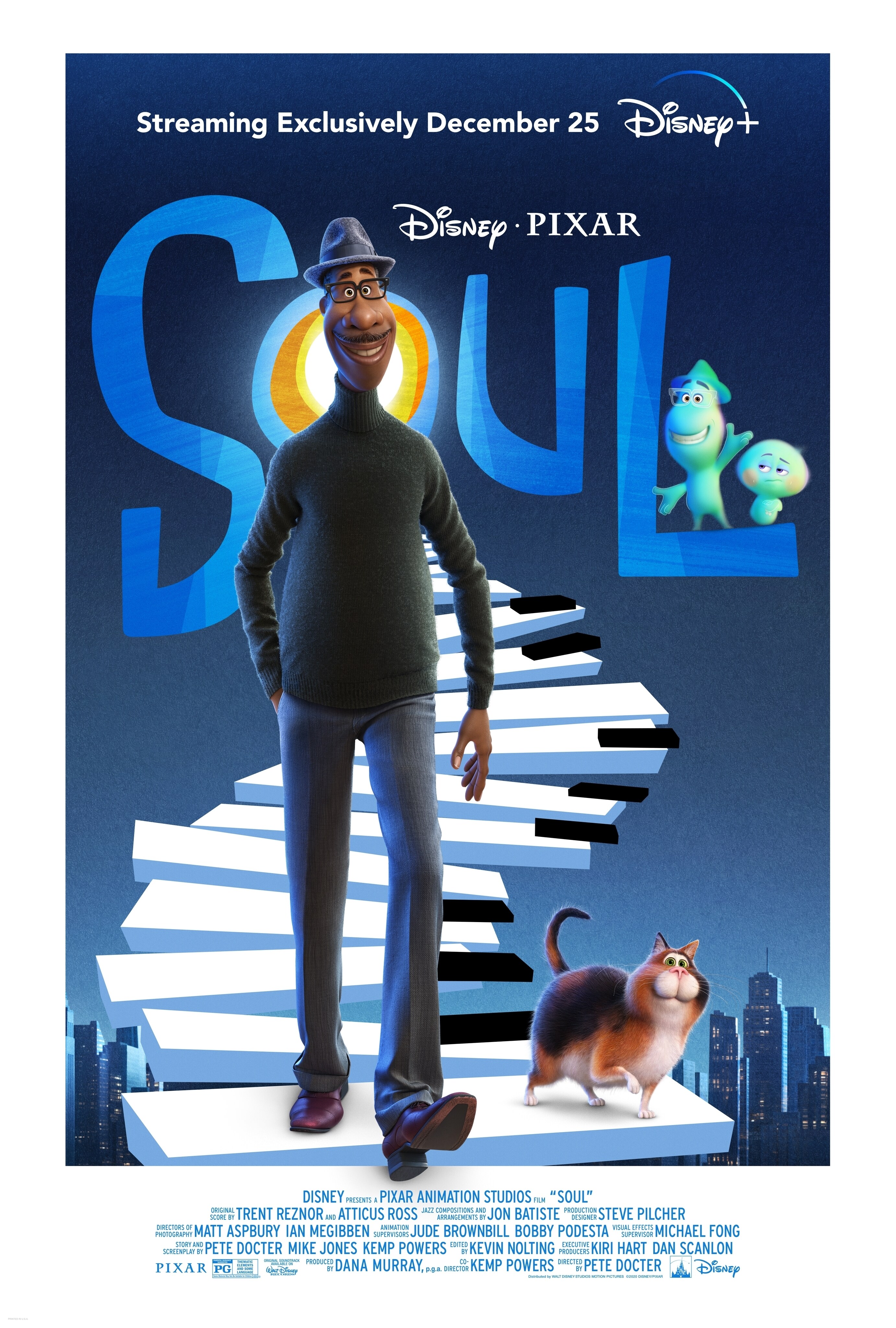 Soul (2020)
Directed by Pete Docter
My sincere hope is that someday, if movie theaters are lucky enough to survive this year, some of the best 2020 movies will get a chance to screen in theaters via Fathom or some other special promotion. "Soul" deserved its time on the big screen. Unfortunately, the ongoing pandemic pushed its release to Disney Plus—which will hopefully mean many families will get to see it, but it also means they'll be seeing it on a significantly smaller screen and with all the distractions of home.
Joe Gardner (Jamie Foxx) thinks he knows what his life's purpose is—to play piano in a jazz quartet. For now, he's a music teacher at a public middle school, taking gigs to pursue his ultimate dream. When he gets his dream gig, playing with a legendary saxophonist (Angela Bassett), he's on top of the world…until he falls into an open manhole. To try to find his way back to his Earth-bound body, Joe will have to mentor a new soul, Number 22 (Tina Fey), who is notoriously difficult. But while Joe thinks he understands what his life is all about, he'll be the one learning lessons on his long adventure home.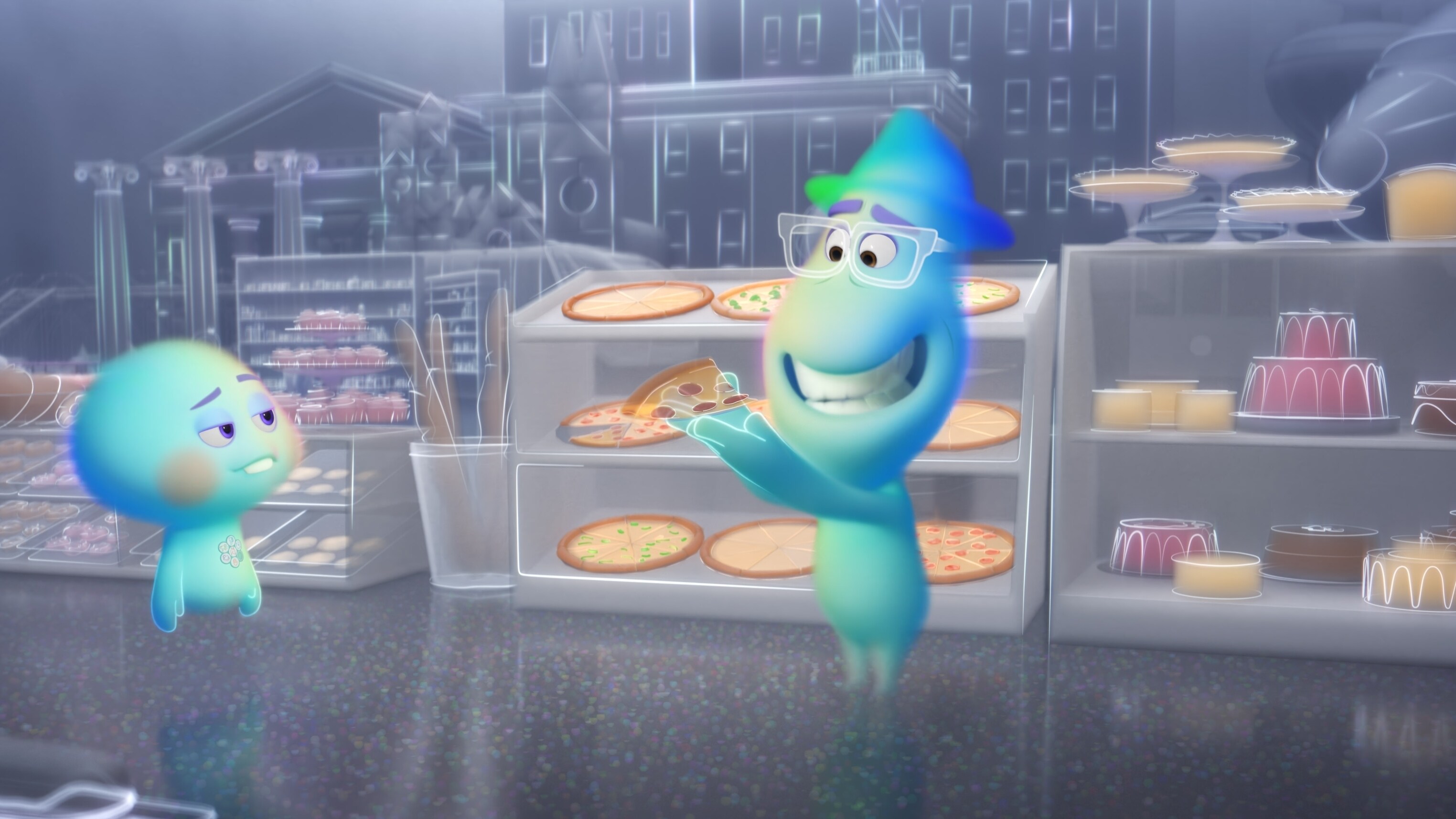 Director Pete Docter will surely hear comparisons between "Soul" and his 2015 Oscar-winner "Inside Out." Both feature conceptual characters—feelings and souls—who are anthropomorphized but not quite humans themselves. Both feature their fair share of jokes catering primarily to adults…even more than other Pixar movies have. Jokes about hedge fund managers and the New York Knicks will get laughs from in-the-know adults, but probably not their kids. But "Soul" can also be particularly dark, unless you're ready to talk to your child about the meaning of life itself. And heck, maybe you should be! "Soul" can also be harder to follow than most Pixar films. Or maybe that was a side effect of my own watching-from-home experience. Who knows.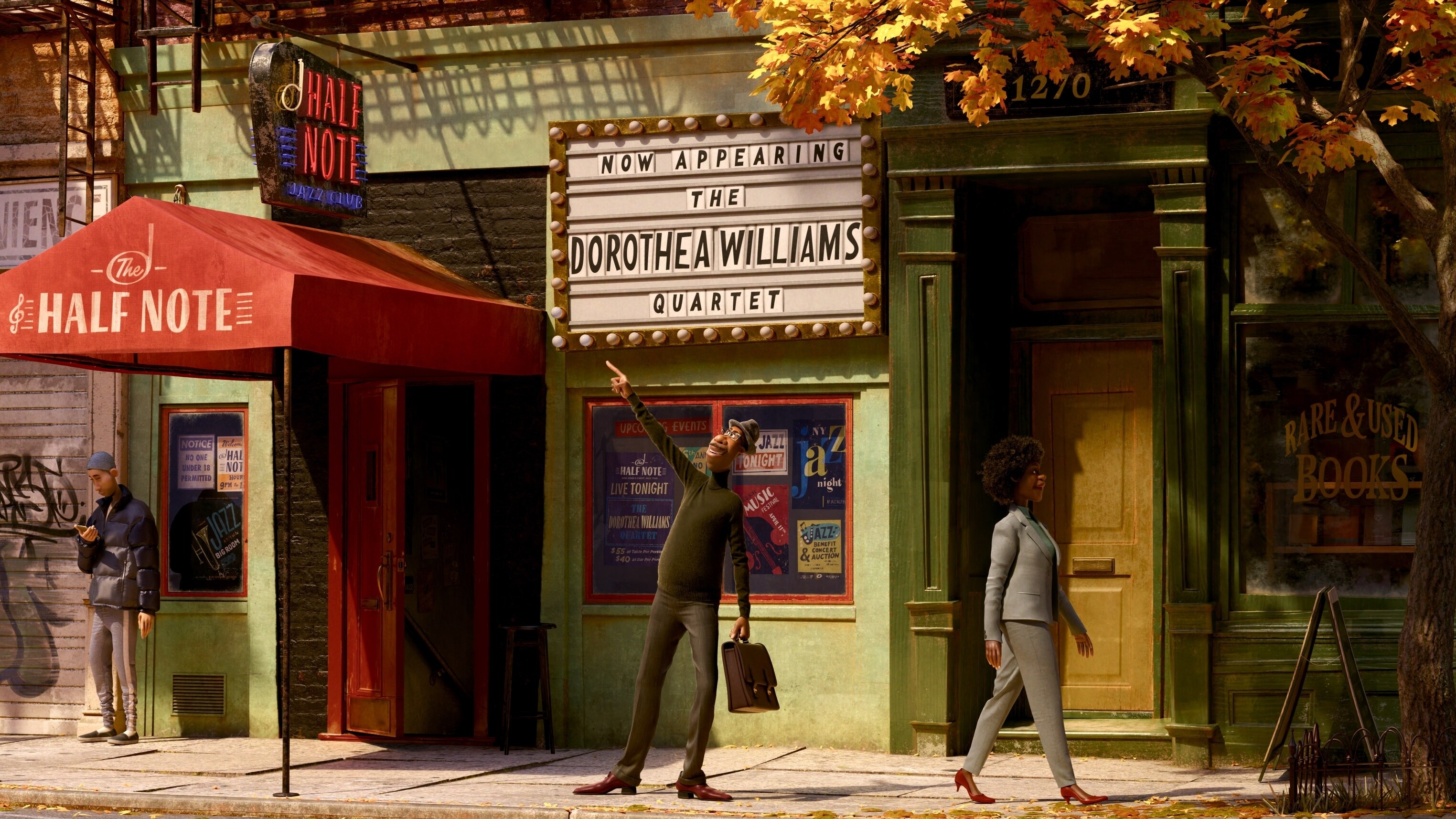 Trent Reznor and Atticus Ross, the Oscar-winning composing duo behind "The Social Network" and "Gone Girl," tackle their first animated movie and hopefully earn themselves a second Academy Award nomination. They certainly deserve it for this beautifully haunting music. It brings a new level of significance to this film. It doesn't hurt to have Jon Batiste helping out with the jazz pieces throughout the film. I hope children around the world gain an interest in jazz music after watching "Soul." I hope their parents have their eyes opened to the beauty of jazz, too.
"Soul" is a thoughtful film with beautiful animation and even more impressive music. While "Onward" earlier this year was a more traditional Pixar flick, "Soul" is more likely to make you really reconsider some things. While I'm bummed it won't get the theatrical audience it deserves, I'm happy for the opportunity to see it over and over again on Disney Plus.
7.5/10