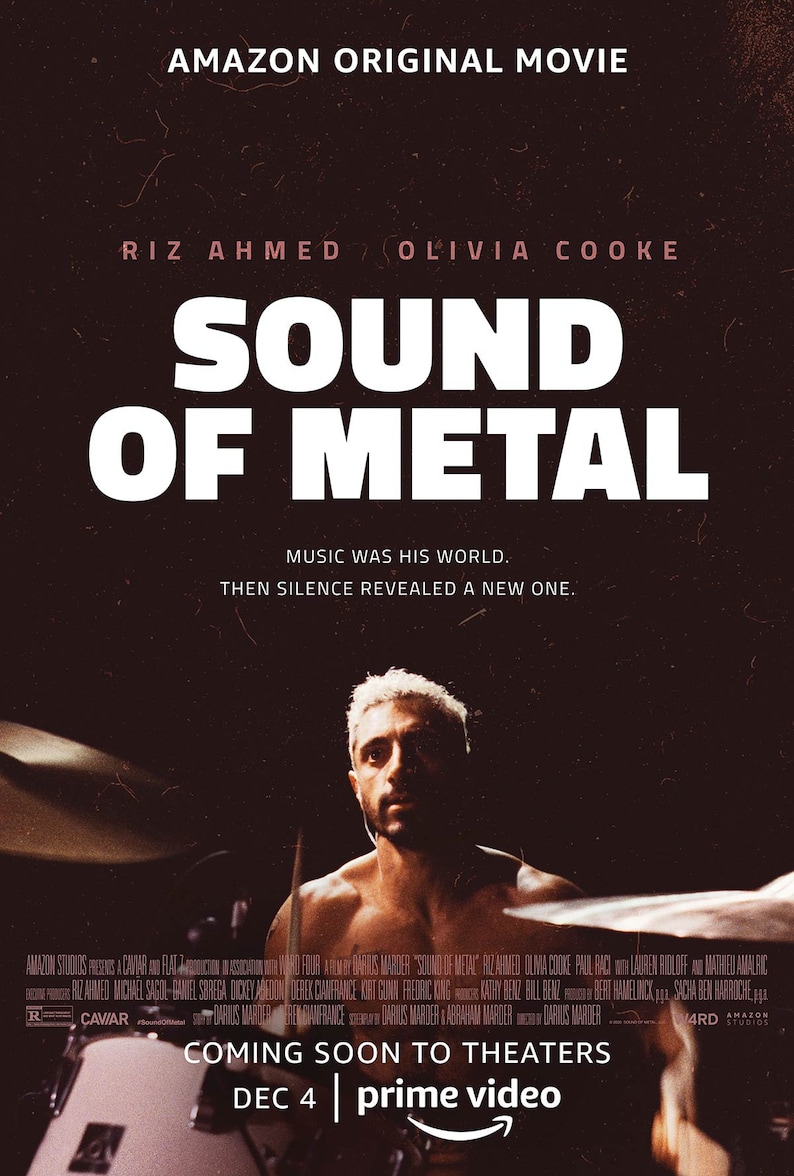 Sound of Metal (2020)
Directed by Darius Marder
We've seen movies with relatively little spoken dialogue before, but the characters were usually in on the silence. In "Sound of Metal," Ruben Stone (played by Riz Ahmed)—a hardcore drummer in the prime of his life—doesn't have a choice. He's going deaf, and the audience is left hearing the world as he does. The film is immersive. We get subtitles, but even they don't tell us what Ruben can't hear. We're sometimes stuck trying to read lips right alongside him. Ruben's girlfriend Lou (Olivia Cooke) wants to help, but only a small deaf community across the country provides what Ruben really needs—the opportunity to relearn how to live, free of charge thanks to the generosity of a local church. But Ruben struggles to adjust to the archaic program.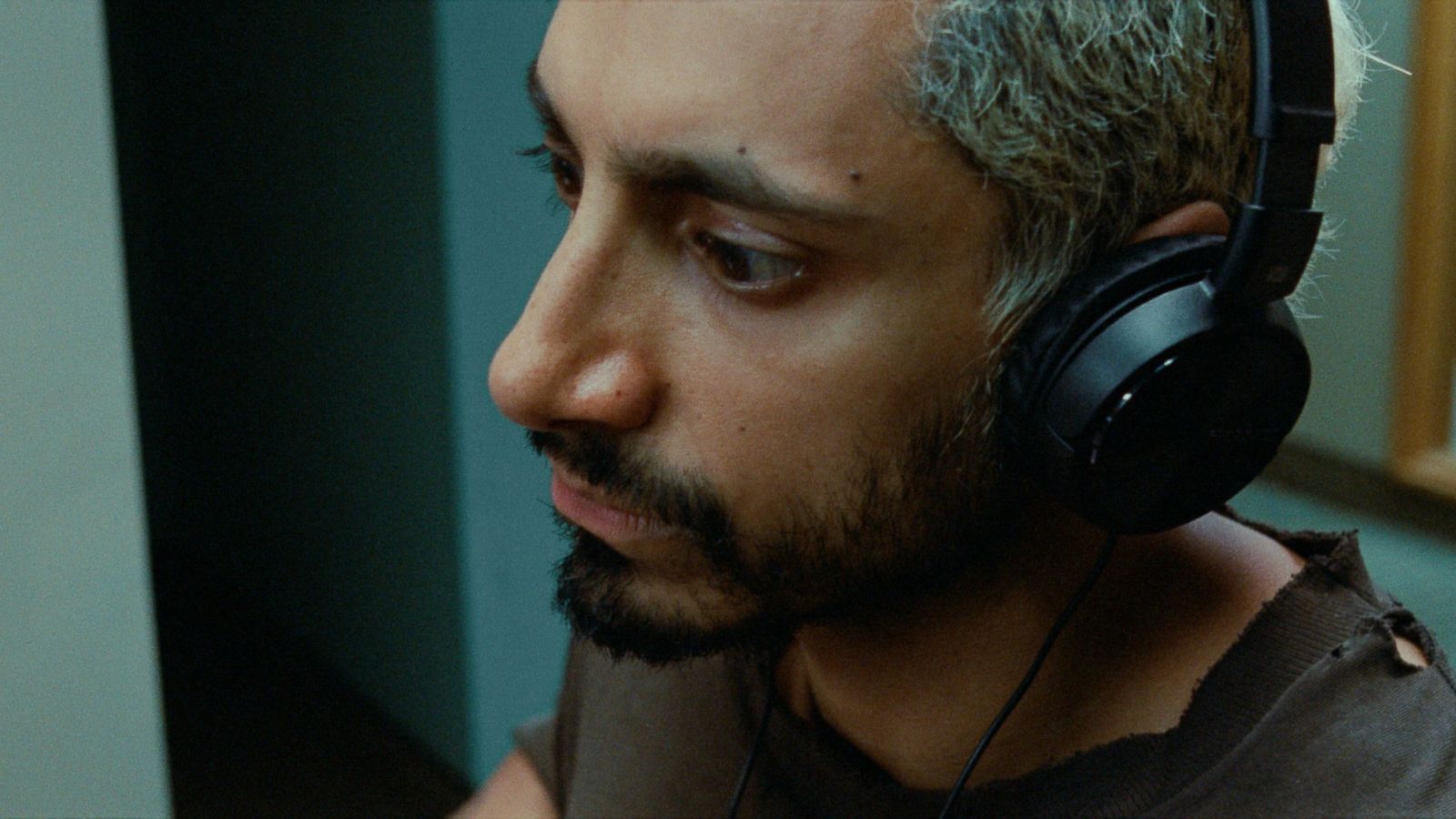 Delroy Lindo has held the top spot on my Best Actor ballot since "Da 5 Bloods" hit Netflix in June. He probably still sits atop many critics' lists. But for me, Riz Ahmed edged him out with this performance. He's as good as he's been since he burst onto the scene in 2014's "Nightcrawler." In "Sound of Metal," he's fully enmeshed. It was the little verbal mannerisms that convinced me—the way he gets worked up about things and ends sentences with "okay?" like his character is begging you to understand him. He gets excellent support from Paul Raci, a certified ASL interpreter and child of two deaf parents who became the lead singer of a rock band before becoming an actor. Raci plays Joe, the man who runs the deaf home Ruben stays in. Look for him on Best Supporting Actor ballots. Lauren Ridloff, the deaf actress whose role in "The Walking Dead" made her well-known to a certain audience (myself included), is underutilized as a teacher for deaf children who welcomes Ruben into her class. Ruben is a tough guy who has to relearn how to communicate. Learning alongside children humbles him, and those scenes are powerful.
Addiction plays a secondary role in the narrative. Ruben's history of heroin use worries everyone in his life. They fear that this new life change could bring on a relapse. But that string is dropped and picked up throughout the movie with little regard for how distracting it might be to suddenly be reminded of it. I guess there's something to be said about a character being multidimensional and not needing to spend exactly half the time dealing with each part of their life. But for me, it felt like an afterthought.
The character of Joe stresses that deafness shouldn't be considered a handicap. It is not something to be fixed. And "Sound of Metal" does a wonderful job of showing both sides—the fear Ruben experiences when he loses his hearing and is tossed in a world where he doesn't know how to communicate, and also the serenity that slowly comes to Ruben as he begins to learn how to live again. It made me think that, if I was treated as warmly as Ruben is in the movie, being deaf might not be as bad as I would've imagined. It's not so much about whether or not someone can hear, Joe argues, as it is about how well they can deal with their own reality. You don't have to be deaf to listen to that advice.
7.5/10