You Cannot Kill David Arquette (2020)
Directed by David Darg and Price James
David Arquette cannot be killed, but not for lack of trying. Only a year after having a heart attack, the 47-year-old actor made the extraordinary transition to professional wrestling. The rational is complicated, and to understand it you have to go back twenty years. In 2000, Arquette was handed the WCW world heavyweight championship as a promotion for his wrestling movie "Ready to Rumble." It made him a persona non grata in the wrestling community, who shunned the Hollywood celebrity for breaking the rules like a ringside table and pulling strings in order to "defeat" the grizzled veterans of the sport. He didn't earn the title, fans will argue. Arquette says he never actually wanted the belt—but he had a contract and a publicist who disagreed. And in 2018, he committed himself to putting in the time and effort to make a legitimate comeback in the sport.
"You Cannot Kill David Arquette" is a documentary that sometimes feels like a mockumentary, like something Ben Berman ("The Amazing Jonathan Documentary") would have been behind. Arquette really humbles himself, starting with a backyard wrestling match with ten people in the audience; moving to Mexican street wrestling (look it up) where he earns pocket change from people stopped at red lights; and then finally getting some traction and fighting for 10,000 fans. It's a really compelling redemption story, like a real-life version of "The Wrestler" (the fact that Arquette's heart problems are very real make the comparison especially apt). Arquette is a thoughtful, introspective subject, too, and you can tell he's really passionate about this. I would say he's acting, but I know he's not this good of an actor. "You Cannot Kill David Arquette" might be, at least partly, a vanity project whose mission is to reenter Arquette into the public eye…but honestly, it might just do that.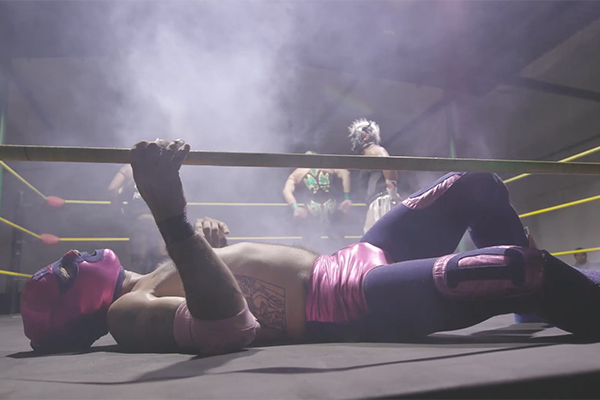 I saw David Arquette sit on a "Scream" panel at a convention last year (right in the middle of his wrestling comeback, unbeknownst to me), and he's one of the most genuinely fun celebrities I've ever seen live. Most of the actors whose careers have slipped so far that they'd show up in a convention center in Indianapolis aren't especially happy to be there, but it looked like Arquette was enjoying himself. So for me, Arquette is the perfect person to film for a documentary. It's just fun to see him having fun. But the doc also examines some darker moments, like his history of depression and alcohol abuse, a couple of fights that legitimately get out of hand (one widely publicized fight ended with a trip to the ER), and the fact that his second wife doesn't love the idea of the father of three risking his life to feel accepted by a community of wrestling fans. I'm not sure how I would have felt if the idea for this documentary had been pitched to me, but I was pleasantly surprised by the execution.
6.5/10